Gucci opens its new space in in SoHo with the collection with Dapper Dan
The dreamlike aesthetic of Alessandro Michele meets Dan's "macho type of ethnic ghetto clothing" style
Gucci lands in Soho.
In this neighborhood that in the 70s and 80s embodied the libertarian approach towards music, cinema, literature, fashion and art, and attracted artists and creatives of all kinds, from Jean Michel Basquiat to Keith Haring, Sunday, May 6, the Florentine brand has inaugurated a new space in Wooster Street. It is 1,000 square meters equipped with RA (augmented reality) and advanced video technologies in which it will experiment with new ways of serving customers, thanks to "Gucci connectors", a group of brand ambassadors.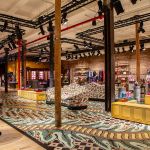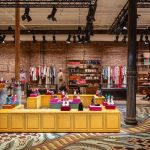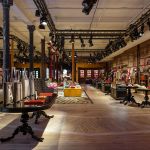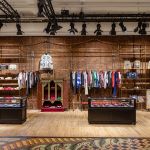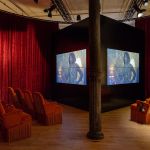 To celebrate this new location, a former factory of pencils with exposed brick walls and wooden floors, the label has chosen to present a preview of the capsule collection with Dapper Dan.
The collaboration with the iconic tailor of Harlem includes clothing and accessories ready-to-wear, all inspired by the archive of Dan and reimagined to intercept the taste of contemporary fashionistas.
The result is a series of garments from the 80s/90s rap influences with fine materials such as leather, crystals, python and silk embroidery, with logo, Web detail and all-over monogram, with a vintage canon that recalls the American hustlers who conquered the neighborhoods of the Big Apple.
The dreamlike aesthetics of Alessandro Michele thus met Dan's "macho type of ethnic ghetto clothing" style.
The capsule will be sold exclusively by Gucci Wooster, months before it becomes more widely available in autumn/winter.