The relaxed glamour of Maison Margiela FW18
Here's everything you need to know about the Paris show
Maison Margiela and John Galliano continue their happy collaboration.
This time the eclectic designer presents a "protective" collection, where activewear merges with evening dresses and, once again, the watchwords are deconstructing, experimenting, overlapping.
Here's everything you need to know about the Paris show.
The Set
John Galliano recreates a spatial atmosphere inside the Grand Palais in Paris.
The aseptic platform and scenographs, mixed with a pounding music, help to bring spectators down in a mood that, in some ways, recalls that of the episodes of X-Files.
The inspiration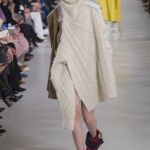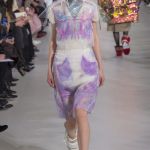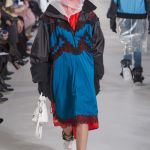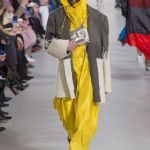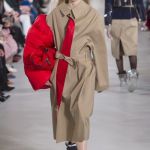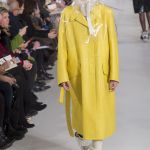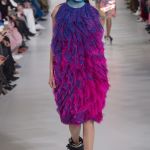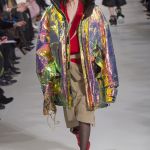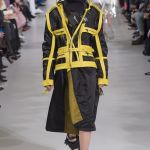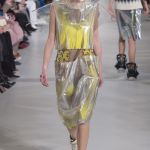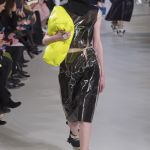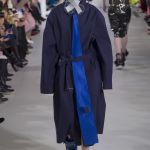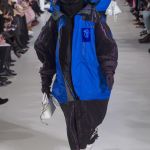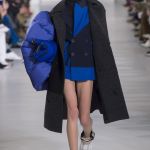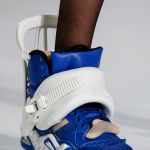 The idea that inspired the creation of Galliano for the latest collection of Maison Margiela?
If in the SS18 season the designer explored the "dressing in a haste", this time he focuses on "dressing in reverse".
"I love the idea of exploring. The first layer is your coat, and then you put your blazer on top, and your blazer can double-up as a new dress, then on top of that you put a jumper",
explained the designer on the backstage of his show.
The collection
Deconstruct, decorticate, experiment.
The new Margiela garments are enveloping, warm, oversized, have hoods, PVC helmets that resemble those of the astronauts, are armor designed to protect.
They conceal and unveil, with the use of transparent plastic, the play of grafts that characterize each garment: the flowing clothes worn over the windbreakers, the herringbone sweaters on the men's blazers, the tulle petticoats overlapping the trousers, the trenches under the clothes. Galliano mixes clothes, but also volumes and materials, especially plastic and rubber, made special by a holographic effect.
The outfits include chain belts, oversized clutches made of waterproof and padded polyester, "Security Margiela Sneaker", that is robust white leather sneakers or silver holographic surfaces, finished with mountain climbing equipment details.