The transformation of Palazzina SUNNEI
The Milanese brand's headquarters expand and add a new wing
In May last year, Sunnei, the brand founded by Loris Messina and Simone Rizzo, had inaugurated its new headquarters, Palazzina SUNNEI, a minimalist creative hub that hosted all its activities in its three floors. Today, a year later, the Palazzina project has expanded together with the brand team and has added a new wing that is located in the building adjacent to the original one and includes a 170 square meter showroom but also new kitchens and break rooms, and a second floor dedicated to design and production teams as well as multifunctional areas and meeting rooms that are located in the first two floors of the building.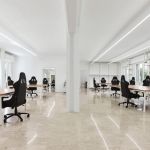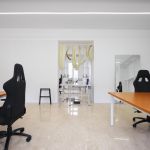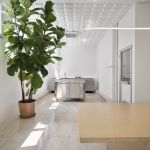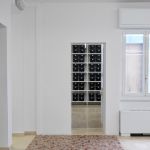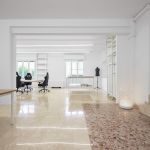 The building this is the name of the new space designed by Studio Mare, follows, like the original core of the brand's headquarters, an idea of simple and minimal design, which welcomes the design and furnishing works signed by the creative community that surrounds the brand and for this reason approaches a real creative hub that represents both the aesthetics of Sunnei himself and the personality of his many friends & family who inspire his work.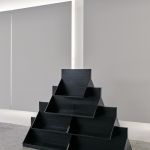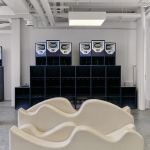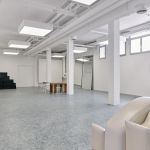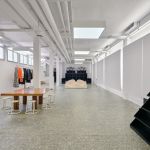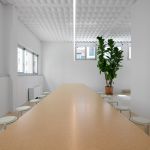 The two spaces, previously separated, are joined by an elevator that opens on two sides. Entering from the showroom in the new area, there is a wall of Funktion-One speakers on its left while the room is decorated with Poltronova's Superonda sofa and the QUATOR wooden table designed by Carlo in front of Ugo La Pietra's Uno Sull'Altro bookshelf. The three pieces, together with the Globo Tissurato lamp located in the meeting room upstairs, were provided by the Vaspaar design showroom, specialized design collectibles of the 20th century. The canteen area, equipped with a modular kitchen by Very Simple Kitchen and the showroom, are also united by a series of Champ Stools chairs, designed by Visibility for the American studio Matter Made.