5 designers with homewear lines
From Rick Owens' brutalism to Alexander Michael's décor
Originally fashion was only about clothes but, over the decades, the world of great designers has begun to broaden its creative vision to lifestyle in the most total sense of the term. This creative expansion has led several creative fashion directors and designer-artists to start their own homeware and furniture lines, transferring their aesthetic sensibilities to everyday objects. The list of 5 designers with homeware lines that follow therefore wants to be as wide as possible: from the now-famous décor line by Gucci to the conceptual décor of Daniel Arsham passing through the brutalist luxury of Rick Owens, to the elucubrations of Raf Simons and the minimalist Gothic by Ann Demeulemeester.

Alessandro Michele/Gucci Décor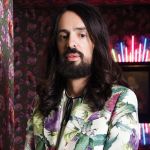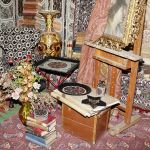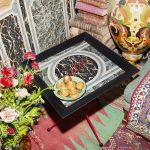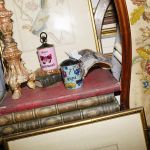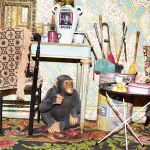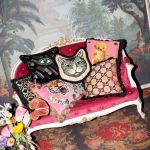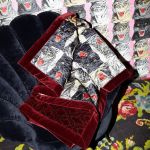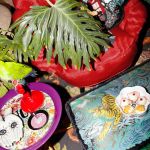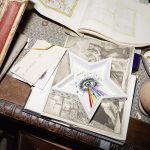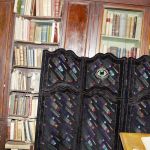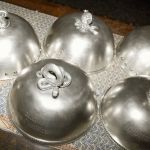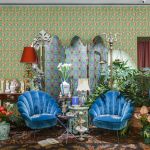 Alessandro Michele's creative exuberance is now known to the entire fashion world: starting from fashion as the core, the vision that the designer created for Gucci quickly expanded to perfumes, food, art, photography, video games and cinema. But also to the décor. Officially unveiled in 2017, the Gucci Décor line was perhaps one of Michele's dearest, who, since 2014, has also been creative director of Richard Ginori – one of the oldest porcelain manufacturers in Europe. It's no coincidence that porcelain abounds in the Décor line, whose highlights are marbled vests, cloches, vintage-looking armchairs covered with Gucci monograms, fringed cushions and baroque wallpapers that perfectly channel the retro world of the brand.

Ann Demuelemeester/Serax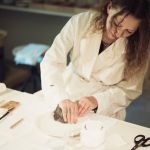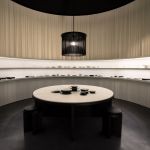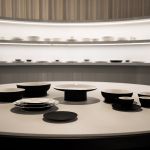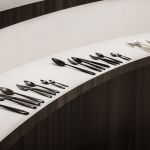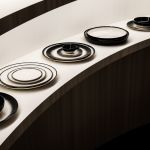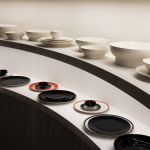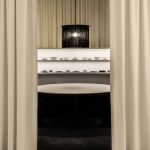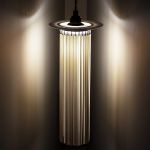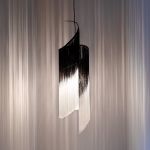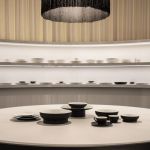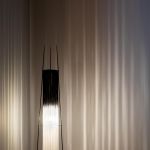 Ann Demeulemeester's first collection for Serax was unveiled in September 2019 at the Paris Maison&Object furniture fair. The collection includes tableware, glasses and cutlery as well as chandeliers and demonstrated the finesse of Queen D's aesthetic sensibilities: the prototype of each item was handmade by the designer and her husband, with an extensive series of cutlery and tableware in different colourways. The absolute stand-out of the collection is the series of Dè plates in which every single piece of porcelain has been hand-painted with a technique invented by Demeulemeester herself to obtain a particular tonal effect of colour similar to chiaroscuro and which, moreover, also appears in its collections on the catwalks.

Rick Owens/Maison Objects Line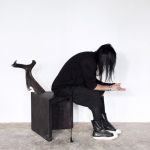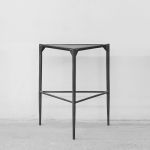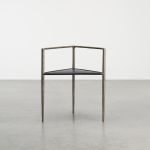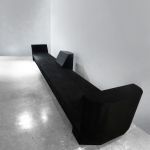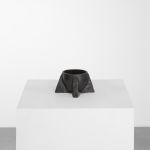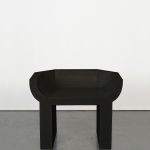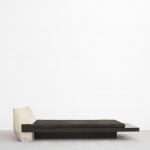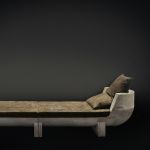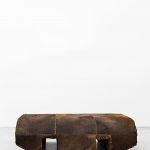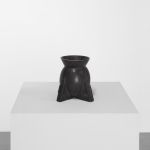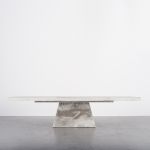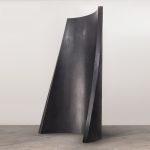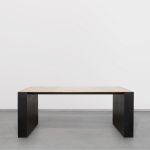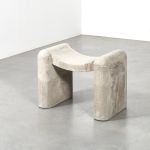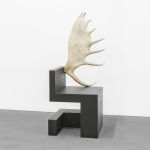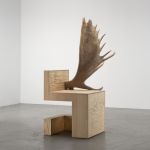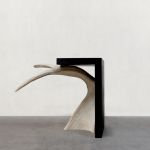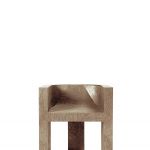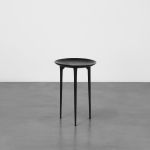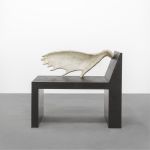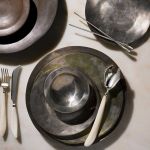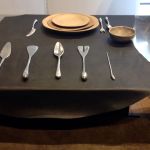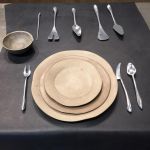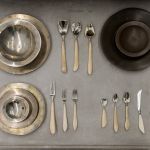 Perhaps Rick Owens' genius emerges in his Maison/Objects line more than anywhere else. If his clothes are gloomy and powerfully conceptual, Rick's décor and tableware are even majestic: the chairs look like futuristic thrones, with some specimens including a moose horn as a backrest; the same goes for brutalist seats and sofas, for combinations of black marble and fur, for the almost ancestral and hypnotic shape of certain chairs. In addition to the most important furnishings, the line also includes tables, vases, trays and above all cutlery with an oblong and vaguely medieval shape.

Raf Simons/Kvadrat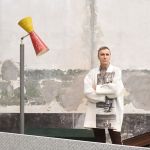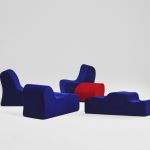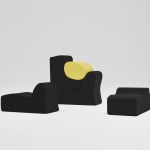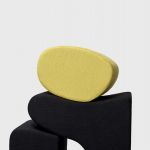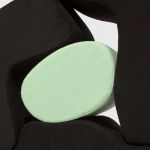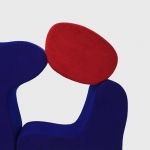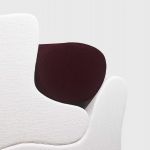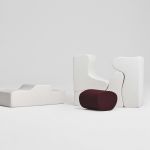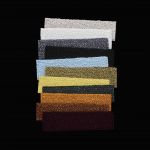 One of the most technical and fascinating aspects of Raf Simons' work in fashion is his knowledge and experimentation on fabrics. It was precisely this experimental work that was the basis of Simons' partnership with the company Kvadrat, started in 2014, through which care in the production of fashion fabrics was transferred to the world of furniture. Upholstery, pillows and blankets have become the main focus of a collection that has been described as follows by the designer: "I was fascinated by how the colouration and weaving processes in fashion textiles don't have the same limitations as those of furnishing textiles. Working with Kvadrat, we've been translating the subtle colouration and texture that you'd find perhaps in tweed or bouclé into textiles suitable for use in furniture. Because of the dense weave that is needed for furniture, the colouration becomes even more interesting, with almost a painterly impact."

Daniel Arsham & Alex Mustonen/Snarkitecture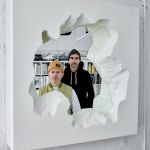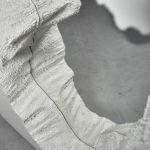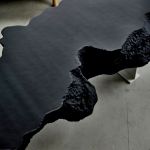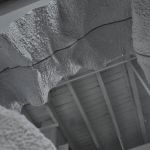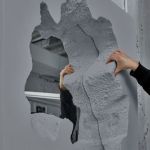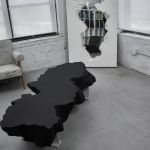 When he doesn't create marble artwork and quartz crystals, when he doesn't collaborate with Dior or IKEA, and when he's not busy painting paintings that will carpet art galleries around the world, Daniel Arsham, along with Alex Mustonen and the rest of the Snarkitecture studio team, also produces home design. The latest collection, in collaboration with Gufram, is called The Broken Series includes a mirror, bench and wall frame all composed of polyurethane – objects that with their "broken" aesthetic want to suggest the idea of a distortion of reality with soft materials and imitate the concrete and the shape of the mirror that creates an optical illusion that makes it look like an open gap to another dimension.