IKEA launches a capsule collection in collaboration with NASA
Straight from space to our homes
IKEA is used to collaborations, one of the latest with Virgil Abloh, but the one with NASA is perhaps the most ambitious project ever made by the Swedish company.
Based on the research conducted by the Mars Desert Research Station, the two partners have developed a design inspired by life in space, able to face the problem of life in small urban spaces.
"We want to learn from extreme scenarios and connect them back to earth, focusing on urbanization and small space living"
says Siri Skillgate, one of the five designers involved in the project who also spent time in Tokyo staying in a capsule hotel, to experiment with the first person living in rest areas.
The collection, called
Rumtid
, explores the concepts of modularity and mobility and includes four different product ranges that explore different themes:
time, space, water, air
.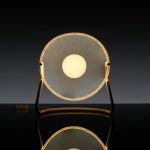 The results are an air purifier, a covered terrarium pod, innovative lighting solutions and a modular block furniture system.
Among the novelties, there is a light coating material made of wood and waste that are rolled into hollow tubes, which allows them to be disassembled and fixed together using connectors to build customized furniture solutions.
"By cutting the tubes into different lengths and clamping them together, we can build just about anything, be it sofas, wardrobes, beds or something else completely" said creative leader Micahel Nikolic.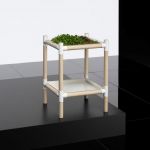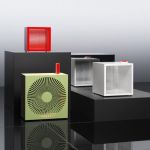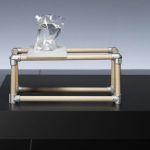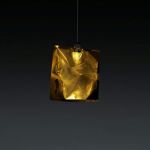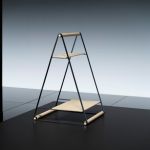 The launch of the IKEA x NASA collection is expected by 2020 in all the stores of the Swedish giant.