Milano Design Week 2018: il temporary bar che non puoi perderti
Ideato da Lavazza, TOILETPAPER e Apollo Club
A small pop-mood temporary bar, well furnished and colorful. This is the idea that Lavazza, Apollo Club and TOILETPAPER have developed for the highly anticipated Milan Design Week.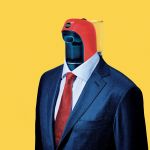 A Fuorisalone to be discovered at the Mediateca Santa Teresa in Brera, an appointment with food, design and the indistinguishable sound of one of the coolest clubs in Milan. The temporary bar will stand out for its irony and artistry, an original touch by TOILETPAPER. For this reason it will become one of the Week's hot points.
Discover with us all the appointments!
Wednesday April 18th
DEGE'S RECORD BOX
Thursday April 19th
PRIVATE PARTY ROLLOVER MILANO
Friday April 20th
NICE CLUB
Saturday April 21st
GIARDINO DEI VISIONARI