VU Botanical Garden Laboratory: the greenest side of Vilnius
An interesting project by the Paleko architecture studio
With more than 9,000 plants belonging to 886 different kinds, and an impressive collection of rhododendrons, lilacs, lianas, peonies, dahlias and other flowers, the Botanical Garden of Vilnius University is the largest gardens and richest of Lithuania.
Here nature reigns everywhere, even on the architecture, in particular on the building that houses the lab.
Recently renovated by the Paleko studio, it has acquired a new "green" façade.
The rectangular volume of the building was surrounded by a metal structure of 1.3 m width on which three rows of columns are fixed. These, designed as moving elements, which can be removed or repositioned, are formed by a metal mesh and a special substrate on which plants are sown.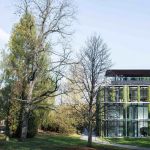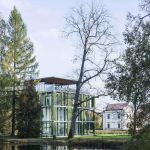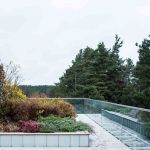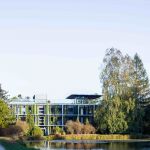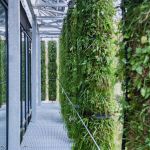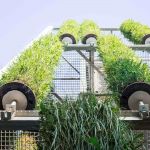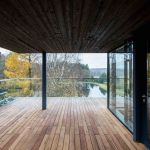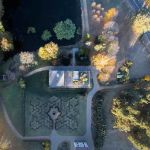 The seasonality of the latter was taken into consideration during the design phase. For example, the elements take into account the fact that in summer the luxuriance of the plants reduces the spaces between the columns, thus protecting the premises from overheating.
On the southern wall of the laboratory are attached a staircase and an elevator leading to the roof terrace and a greenhouse with orange grove, designed as a rectangular glass box with direct sunlight to the east, south and west.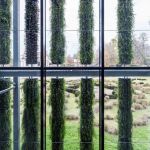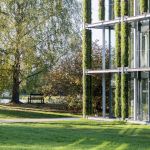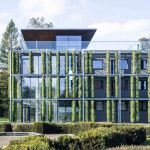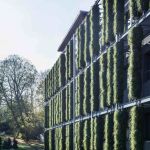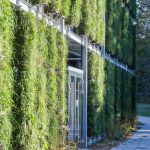 The roof perimeter, surrounded by glass enclosures, is divided into three parts: the central one is open, the south has a metal roof terrace and the last is a Nordic garden with a long bench.
image credits Nobert Tukaj