The Unbusy, Busy Day of a Los Angeles Resident
24 hours on the streets of the City of Angels
I am often asked, «What is a typical day like in Los Angeles?». Does it revolve around mindful meditation and Pilates with friends? Am I always tanning at a Malibu beach house or do spend most of my time jogging in Calabasas, followed by a wild day party? Most importantly, am I wearing sweatpants with Yeezy slides absolutely everywhere? The answer to all of these is…not even close. Unlike the rest of Los Angeles, fitness is simply not on my schedule, Malibu happens to be a very far drive, and I hate elastic waistbands. The Los Angeles influencer wakes up, regret and 1942 tequila on their breath from last night's shenanigans. Throw-up stains their new Prada Cleo bag, (the Re-Nylon bag that was gifted to them by Prada's team last season takes a back seat today), but, regardless, they charge ahead into their day, brushing their teeth with Kendall Jenner's Moon x Heron Preston collab toothpaste, while simultaneously making a TikTok. Exhausting.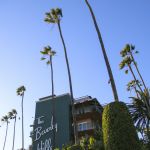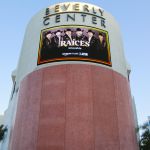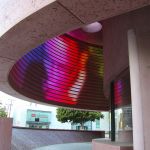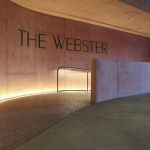 A morning meeting with their social media manager (me) at the ICONIC Beverly Hills Hotel will take place where a perfectly seasoned Eggs Benedict breakfast will be consumed within the Fountain Coffee Room. Because the pop-up "Coffee Room" has no alcohol on their menu, a drink menu is specially requested from the neighbouring Polo Lounge. Ruth, of course, will accommodate. So kind.
Following a quick bathroom break, where I brush shoulders with a freshly purple-haired Kelly Osbourne, I hand the valet a crisp $20 and drive off to the Beverly Center shopping mall, where nobody of good taste would be caught dead, except, of course, to shop at the luxury retail destination The Webster. Parking is too easy with The Webster's separate parking garage, disconnected from the rest of the lacklustre mall inhabited by the general public. Upon entering, you are disarmed by the aromatic scent of their air diffuser, (smelling of the original Miami store), the brightly hued Bottega Veneta section, and a striking Mio Harutaka Rainbow Sapphire Connector Ring that you suddenly can't live without.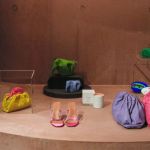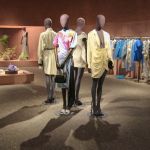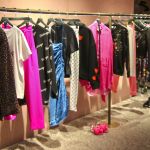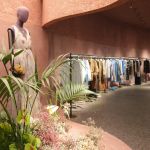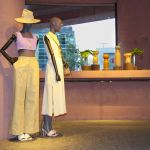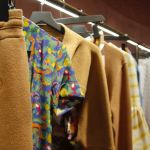 The stylist, who I immediately assume is a Los Angeles native by their monotone, but warm, «Hiiiii», quickly explains the layout of the luxuriously unisex mix of The Attico, Balmain, Ambush Yoon and Marine Serre, and more laid out in front of me. Ryan Palao, the masterful Visual Merchandiser, has skillfully and artfully displayed The Webster's eclectic inventory in a way that undeniably stimulates your ocular sensory system. The same stylist takes note of my love of the store's scent and convinces me to buy The Webster South Beach candle, which I will later gift to my vegan assistant after remembering her apartment smelt of a trendy, three day old Kale "superfood" salad from Tocaya. After being informed the Mio Harutaka ring is $13,440, I'll ask if it'll go on sale anytime soon. The answer is, «No babe, but isn't she so cute?» Yes, yes "she" is.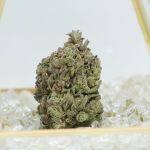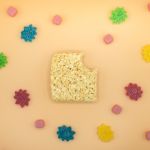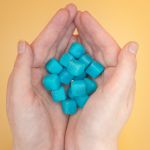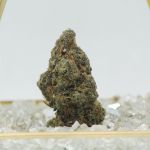 Inevitably, a trip to a marijuana dispensary will ensue because where would a Los Angeles resident be without their vape pen? But because I am focusing on consuming my cannabis in a more intentional way, I will go to the non-profit Agora Temple on Melrose Avenue, where the strikingly relaxed Danny will greet you with a radiant smile. The Healer (the person assisting you) will, without fail, ask if I've been inside before. To which I'll say, «Of course babe, I love it here.» Unless you haven't been before, to which they will inform you about their amazing new members incentive! After checking your ID and admitting you to the Los Angeles wonderland your Healer will explain that their Sacrament (cannabis) is consumed to find inner peace rather than to "get high". As this is explained to you, you'll nod your head and smile, contemplating whether you've been consuming marijuana like a heathen or if there is a weekly class, you could sign up for. Luckily, it's Sunday and Elisha is emphatically leading that class you were just contemplating (held from 2:22 pm – 3:33 pm *insert twinkle emoji*) on the daily mantra which is "Find Your Peace, Protect Your Spirit", and trust me, everyone in LA is trying to "find their peace" along with figuring out their moon and rising signs. I'm informed there is, indeed, a membership to sign up for and I leave my first class with a new determination to consume marijuana (ahem…Sacrament) with intention.
After being asked which strand I'd like (Indica, Sativa, or Hybrid), I say, «Let's add some sage and crystals to my purchase», after noticing their beautiful crystal collection, to which the Healer cheerfully and respectfully reminds me that I am not "making a purchase", but rather making a donation that will go back towards the communities that need it the most in the form of food, clothing, and other essential needs. Charitable! I nod and smile, quite ready to smoke my "Pre-Rolled Sacrament" (pre-rolled joint) to brainstorm my own future charitable endeavours. I place my donation in a gold bowl (in true LA form, they only accept cash), and receive my change in the same manner. The Healer, without fail, says, «May you find your peace», and I hurry out of there determined to come back to them with a story of how I have discovered a highly engaging spiritual journey via a TikTok Shaman based in Calabasas.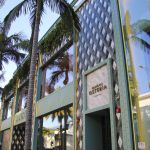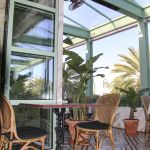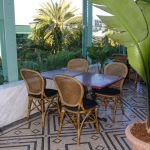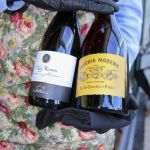 A munchies fueled lunch will follow at the Gucci Osteria da Massimo Bottura restaurant on the iconic shopping destination Rodeo Drive in Beverly Hills. On the reservation check-in line, a girl with immaculate lip fillers excitedly lowers her mask to talk to her friend, in part so the rest of Los Angeles can see her lips, but also because her friend can't tell if she's just said, «Pass the vape» or «Pat the ape». The host will passively remind the gorgeous girl that she absolutely must «Keep her mask up until her party is seated». Thanks a lot, babe. We are in a panorama! In true American form, I crave a burger, but resist, as I am more cultured than the typical American. I live in Los Angeles for Christ's sake! So, the Eggplant Parmigiana is ordered instead. My friend who has, in fact, been to Italy (one time, and brings it up the entire meal) orders a colorful "Risotto Camouflaged as Pizza". We agree on an appetizer of fries, as Los Angeles residents consume more fries than the UK. My humble friend requests of the authentically Italian waiter, «Can I have some ranch?», which he calmly deflects and offers a tasty alternative of a specially seasoned mayonnaise. We happily accept as we'd never heard mayonnaise described in such delectable detail. On the menu they are specifically called, "Patatine Fritte – our Fries don't speak French." Oh, my God…like, same?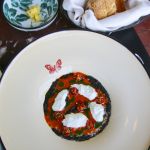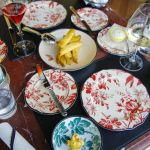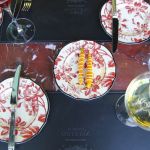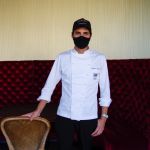 Our extremely patient and proper waiter delves into a soft-spoken monologue about how my Eggplant Parmigiana will be fried Tempura Style. Yum! My friend is, understandably, confused by her "Risotto Camouflaged as Pizza". But have no fear, our knowledgeable waiter explains that the risotto is, quite literally, flavored to taste like pizza. He explains when our dishes will come out and why the chef has it happen in the way it does, and we accept again because we'd be horrified to consume anything improperly under the scrutinizing eye of the Beverly Hills public! The food, of course, is beyond amazing, and yes my friend's pizza flavored risotto tasted like a heavenly bite of a perfectly seasoned pizza. When she wasn't looking, I managed a second bite. We must've made such a circus of how tasty the food was, that the chef de cuisine of Gucci Osteria Beverly Hills himself, Mattia Agazzi, came out to visit us. As he blushes, my friend and I serenade him in praises of the tantalizing, savory flavors that we wished would never end.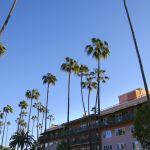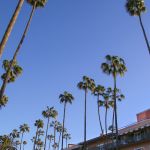 After paying the bill, you can't really leave Rodeo without buying something, and the thought of actually going into the Gucci store makes me squirm, as the line is beyond 10 people. COVID scaries! A trip to Lanvin is in order where some sensibly priced jewelry is available, and no line exists. Kiara and Mira, with a vocal, «Well look who it is!» rather than the Los Angeles «Hiiiii baby» greet me with twinkles in their eyes and champagne glasses ready! They aren't from LA, but you know they've happily made it their home.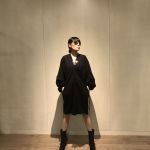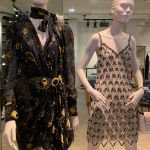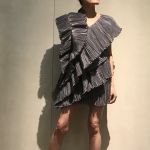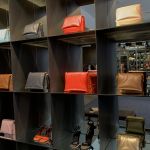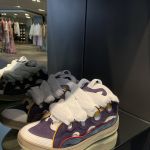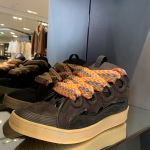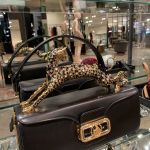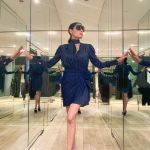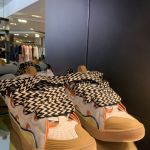 Mira is always modelling the clothes (better than the models), and Kiara always has an entertaining story up her sleeve. After the obligatory bathroom break, (the second Tik-Tok of the day must be made…algorithm) we chat about current American events and make absent-minded promises to get lunch soon. By this time, I am dying to get out of Beverly Hills, so a car ride down palm tree-laden Sunset Blvd. in Hollywood is in order. But first, a cute little Lanvin T-shirt catches my eye, and it happens to be the softest t-shirt I may have ever touched, I buy two.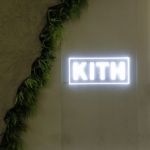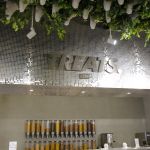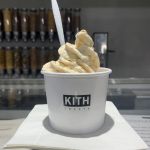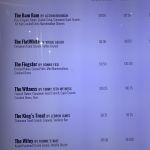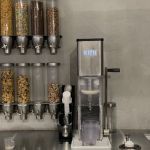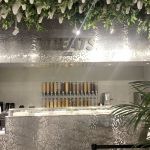 As the sun sets over the star ridden city of Hollywood, the hypebeast with a sweet tooth in me wants to end the day with a mix of ice cream and sneakers at Kith Treats. In a truly unconcerned manner, due to the pre-rolled joint smoked earlier (inner peace has been achieved), I arrive two minutes before the store closes and the security issues a kind warning that they are no longer accepting orders. Fair. I tell him I traveled an hour and a half for this ice cream (I live 30 minutes away) and it would mean the world to me if he could allow us to buy some anyway. I buy The Flatwhite by Virgil Abloh and it was well worth the lie, with a delightful texturized from the Cinnamon Toast Crunch cereal that's generously sprinkled in. I order an UberXL because I need extra space to decompress after such an unbusy, busy day. I give my Uber driver the typical, "I'm great, thanks.", as I enter the vehicle, never bothering to ask if they are also doing well. I put my Airpods in (no music is playing) and read the script for Euphoria that I hope to God I get casted for. The casting is open to the public and about half of LA's population is dying to be "Jamieson, the black, non-binary outsider who might have a drug problem and might not". Los Angeles traffic has returned to its normal painfully slow pace. I love it.