How Roblox is building its creator economy in the Metaverse
Brands and creators are revolutionizing the platform
Pills
February 18th, 2022
Roblox Corporation, the American gaming company founded in 2004 by David Baszucki and Erik Cassel, is one of those players that is pushing more and more to bring the everyday life of everyone on the Web3. Already in 2006, with the release of the game "Roblox", precisely, users were the main actors of the company, since the fun was not only in playing, but also in creating games. Just a year after its birth, the "Builders' Club" was introduced, that is, the paid version of the game that allowed users to create clothing for their avatars and gave them a daily share of Robux, Roblox's virtual currency, which also serves as the means of reward for developers. The U.S. platform is centralized legally under Roblox Corporation, but is decentralized on the creative side: anyone can bring their video game to life and earn up to millions of dollars. Moving ahead of its time, Roblox foresaw in advance what the Web would be, an ecosystem where the power of content creation is in the hands of its users themselves. After all, the ability to design a world according to one's own aesthetic tastes and be able to meet virtually with other enthusiasts is the concept behind the Metaverse.
Roblox at the service of education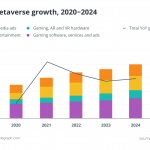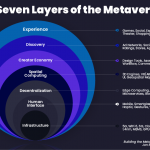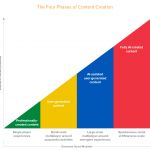 The U.S. company has made available a real hub, where you can fully immerse yourself in the world of the company with tutorials, forums, resources and more. In addition, last November, the Roblox Community Fund was born, whose goal is "to enable students and educators to explore online learning, both through the integration of Roblox Studio into STEM curricula and through immersive educational experiences on our platform." As evidenced by its first quarter 2021 financial results, Roblox is increasingly active in the digital lives of many users, very young in particular: 43M daily active players, 72% play on mobile, with nearly 200 million monthly users, two-thirds of whom are school-aged. There are practically more young students on Roblox than in the US, UK and Canada combined, a frightening statistic in terms of numbers that underscores Roblox's influence as a company with a strong educational impact. In fact, many kids who develop games on the platform actually learn how to program, interface with software engineering and new technologies right on Roblox, an experience that can help develop a thick curriculum palatable to tech giants.
Brands' hands in the Roblox ecosystem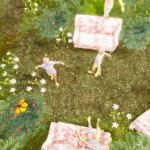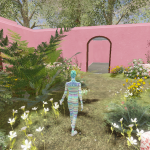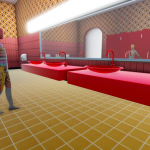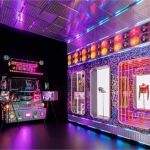 Roblox's business model is becoming a reference point for designing various partnerships with brands that want to approach the Metaverse. One example is the collaboration between Nascar and Badimo, the developer studio owned by Roblox, for the popular cop game Jailbreak where players can select the NASCAR Next Gen race car and choose from different skins. Vans has also joined the Roblox Universe, creating a skate park where you can earn points to buy customizable items and shoes. A winning move, according to Nick Street, former Global Integrated Marketing VP at Vans, especially to attract young people between 13 and 35 years old and direct them towards a holistic view of the brand. At the same time, Gucci created items in collaboration with designers cSapphire and Rook Vanguard, who are creators of the platform, while Stella McCartney collaborated with creator Samuel Jordan, who calls himself "Builder Boy" for his virtual collection. The Gucci Garden is one of the recent examples that fully sums up the concept of uniqueness in the experience between exploring the floral world and being able to purchase items not found in the real world. "If they want to wear an elaborate headpiece or dress, they will", Christina Wootton told Vogue Business. "People who don't feel comfortable, for example, exploring goth in real life will go find a goth community on Roblox, and it gives them a sense of self-expression." We are increasingly heading towards a co-creation economy, between brands and users who are no longer receivers of a value system imposed from above by platforms and companies, but are themselves the creators of that system. The rise of Roblox is just the first step.