The new Mercedes-Benz campaign with Lewis Hamilton, Roger Federer and Alicia Keys
The three protagonists of "Cares for what matters"
For the campaign of its new S-Class, Mercedes-Benz has brought together three names of excellence under the slogan "Cares for what matters" to express all the values of its luxury vehicle. Alicia Keys, Lewis Hamilton and Roger Federer are the three faces brought together to celebrate life as an absolute value in the Mercedes-Benz campaign that aims at combining the excellence of the testimonials with their commitment to activism.
It's so important for our kids out there to not let anyone tell you that you can't achieve something, Lewis Hamilton said. Dream the impossible and speak it into existence. You've got to work for it, chase it and never give up. And never doubt yourself.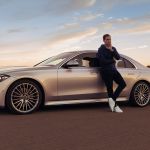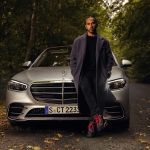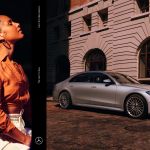 Just as true leaders care about the life of their workgroup, friends or family, S-Class also cares about its passengers in any kind of situation thanks to its new safety system and intuitive user experience. A series of features that make Mercedes S-Class a place of peace and safety, especially that of passengers as expressed by the campaign itself.
I believe greatness starts from two fundamentals: dedication and prioritization. It is about the drive for constant improvement and having a clear focus on your dreams. Be dedicated to what you love. Care for what matters, said Roger Federer.