The first book that celebrates the contemporary African surf scene
It's entitled 'AFROSURF' and it can be supported through a fundraiser on Kickstarter
A few days ago African surf brand Mami Wata launched a project on Kickstarter: the goal is to finance the production of AFROSURF - THE BOOK, a limited edition 300-page art book about the culture of contemporary African surfing.
The project is challenging: this is the first book that aims at documenting and celebrating the world of African surfing, which has always been in the background compared to the stereotypical image of Western-style surfing, often borrowed from cinema and television. Together with Selema Masekela, co-founder of the brand and American personality, but also with some of the best African photographers and writers, the book will collect various contributions including comics, essays and profiles of African surfers, but above all over 200 photographs collected in 18 countries, including Morocco, Ghana, Senegal, Mozambique, Sao Tome, South Africa, Liberia, Somalia, Nigeria, Ivory Coast, Cape Verde, Sierra Leone, Madagascar.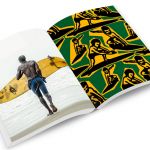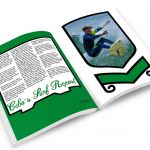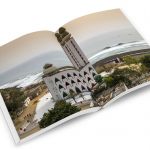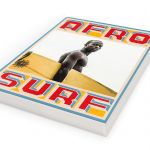 Although the surf culture around the world is dominated by a Western narrative, made up of blonde hair, blue eyes and young Australian or Californian surfers, Africa has a unique history of wave riding that has always inspired African street culture and beyond. Its tradition speaks not only of sporting activity but of a real cultural phenomenon that has an impact on the broader global culture of cinema, art, photography, design, music and even African fashion in the world. Preserving it and spreading it to the rest of the world means to significantly help to protect the natural, economic and social resources of an entire country, as well as playing an important role in the continent's development.
Our mission is to share the power of African surf with the world," says Selema Masekela in a short video promoting the project; "AFROSURF is the first book to comprehensively document and celebrate surfing and related street culture in Africa. The story of surfing in Africa must be told!
The goal of the fundraiser is to reach €33,300, for the production of at least 500 copies: a sum that has already been almost reached, just a few days after the start of the campaign. Once printed, the profits will benefit two African "surf therapy" organizations: Waves for Change and Surfers Not Street Children.
All the information to participate in the fundraiser and support the production of the book are on the official Kickstarter website.