After 66 years, Playboy closes its magazine
The issue coming out this week will be the last
Since the legendary Hugh Hefner founded it in 1953, Playboy Magazine has become an icon.
The myth that arose around those forbidden pages, around the Playmates, the Playboy Club and the Playboy Mansion were more than just eroticism: it was a lifestyle. And even though the brand that originated from that magazine still looks strong, with an annual turnover of 3 billion dollars, the same can not be said of the magazine from which the brand was originally born. In a lengthy letter published on Medium by Ben Kohn, CEO of Playboy, it's told how the coronavirus emergency, with the economic consequences it carries behind it, gave the coup de grace to Playboy Magazine, whose readership went thinning more and more. For this reason, announced Ben Kohn, after 66 years of activity, Playboy will cease all its print publications. The March 2020 issue will be the magazine's last.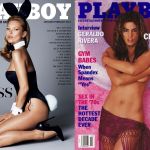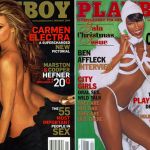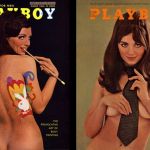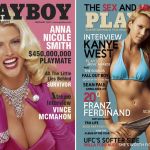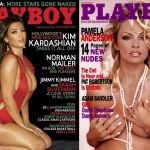 This doesn't mean Playboy will disappear altogether: in the same open letter in which he gives the news, Kohn talks about the success of digital content, perfumes, accessories, and even condoms sold by the brand. So we're not at the end of Playboy, but at the end of Playboy as we know it. Kohn's open letter, however, leaves room for optimism:
In 2021, alongside our digital content offerings and new consumer product launches, we will bring back fresh and innovative printed offerings in a variety of new forms–through special editions, partnerships with the most provocative creators, timely collections and much more. Print is how we began and print will always be a part of who we are.
Playboy Magazine's difficulties are, however, more related to its problematic cultural heritage and the spread of online pornography than to a real crisis in periodic publishing. Recently, Thom Bettridge, the new editor-in-chief of Highsnobiety, for example, launched the HIGHstyle paper magazine, which is both an evolution of the magazine's visual language and an attempt to attract that slice of nostalgics who remain attached to the analogue world of the printed paper, with each number becoming more of a collector's item than a massified product. And on closer inspection, it's in the same direction that future Playboy paper appearances will move, as Kohn wrote in his open letter.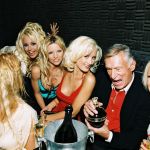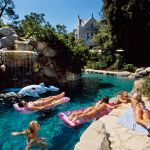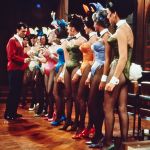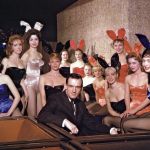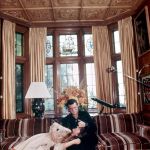 Playboy was much more than an erotic magazine: it was a publication that addressed cultural discourse with a tone of provocation, without fear of touching taboo topics, talking about sex in positive terms and collaborating with pop culture giants like Salvador Dali, Marilyn Monroe, Vladimir Nabokov, Ian Fleming and Stephen King. From whatever perspective you choose to look at at the end of the periodic publication of Playboy Magazine, Kohn's choice represents the end of an era. The billionaire brand that Playboy has become today, after all, needs to renew itself, to change its languages for a world and a society that decades ago Hugh Hefner would never even have dreamed of.