"New York is dead forever". Has Milan survived?
In an editorial on the NYT, Jerry Seinfeld revives the debate on the future of big cities
A few days ago, the New York Times published a short editorial by Jerry Seinfeld in response to an article previously appeared on LinkedIn that declared the death of New York. Although New York and Milan are two very different cities, over the last few months they have been through a similar situation and, although, on a different scale, the pandemic has heavily affected two cities that live on events, meetings, encounters, through the energy that reigns in their streets.
The long consideration published by James Altucher, entrepreneur, journalist and owner of a comedy club in Manhattan, made it clear from the title - NYC IS DEAD FOREVER. HERE'S WHY - the tenor of the author's vision towards the future of the city. What Altucher depicts is an apocalyptic scenario, a ghost town, completely emptied, abandoned by its inhabitants who have left it in favour of smaller states and cities, often turning what should have been a short stay into the beginning of a new life, far from the city. Both in New York and in Milan, the health emergency has brought to light a number of contradictions that made life in the city unsustainable, but at the same time unmissable. If on the one hand, for example, the price of rents had increased uncontrollably, in the face of tiny apartments and questionable quality of life, on the other hand, no other city offers the same amount of benefits, such as events, restaurants, clubs, leisure activities, all killed by the pandemic. While not hiding a certain melancholy, Altucher is very determined in saying that there will be no more reason to return to NYC and that despite one of the phrases most often associated with the city, But NYC always bounces back, this time it's different, this time it's the end. Although the Big Apple has survived to dramatic times, from bankruptcy and crime-ridden streets in the 70s and 80s to the tragedy of 9/11, up to the 2008 recession, five months of lockdown are too long to overcome, even for New York.
With that tone that made him famous, at times arrogant, at times, passive-aggressive, Jerry Seinfeld responded to Altucher describing instead a different New York. Seinfeld is equally confident in stating:
Manhattan is an island off the coast of America. Are we part of the United States? Kind of. And this is one of the toughest times we've had in quite a while. But one thing I know for sure: The last thing we need in the thick of so many challenges is some putz on LinkedIn wailing and whimpering, "Everyone's gone! I want 2019 back!"
Always with that attitude that to some people might seem condescending, Seinfeld replies like this when Altucher tells that several people he knows have left Manhattan:
He says he knows people who have left New York for Maine, Vermont, Tennessee, Indiana. I have been to all of these places many, many, many times over many decades. And with all due respect and affection, Are .. You .. Kidding .. Me?!
There is an important passage in Altucher's article that defines a temporal dividing line dictated by the speed of the Internet network in New York and all of the United States, and in short, declares that everything can be done remotely. Not only there's no need to go to an office anymore, but the idea, the myth, of moving to New York to find the job of your dreams completely loses value and meaning, and the same happens to the status of the city in the collective imagination. On this point too Seinfeld is imperative.
There's some other stupid thing in the article about "bandwidth" and how New York is over because everybody will "remote everything." Guess what: Everyone hates to do this. Everyone. Hates. You know why? There's no energy. Energy, attitude and personality cannot be "remoted" through even the best fiber optic lines. That's the whole reason many of us moved to New York in the first place. […] Real, live, inspiring human energy exists when we coagulate together in crazy places like New York City.
The American comedian finally launches a provocation, wondering if the same fate will also await other cities in the world, London, Tokyo, Rome. It is interesting to draw a parallel with Milan, which, as happened in NYC, at the beginning of the pandemic had become the city to escape from, and to which one now wonders whether it is worth returning. Although the smart working model has proved efficient - with its limits - is it sustainable in the long run? How long can we really go on like this? A question that must be applied within the eco-system of the city, which lives and thrives thanks to the people who live, work, earn and spend here.
Seinfeld is not wrong when he says that the energy that you breathe in a big city cannot be replaced, and above all, it cannot be replicated "remotely". Both for the economic component and for the creative one, Milan must return to embrace minds and personalities coming from outside, returning to be an innovative hub projected towards the future. One cannot imagine, for example, a new generation of designers who each work individually in their own flats, miles away, without a real exchange of ideas, without any real interaction. It is always this human aspect that decrees the destiny of theatres, cinemas, restaurants, shops, all those often underestimated places that make a city what it is. Events, fashion weeks, festivals, which shape the identity of a place, that make it desirable and interesting, worth moving and paying rent for.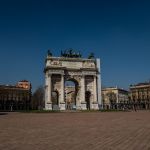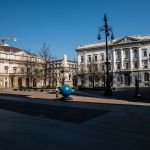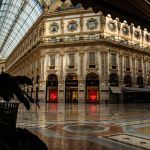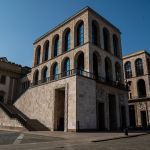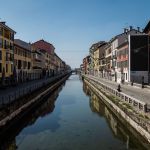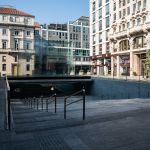 As Seinfeld writes, cities "change. They mutate. They re-form. Because greatness is rare." A principle that can be applied also to the streetwear scene, which nss magazine has been reporting on for many years now, describing its changes, its evolution, wondering whether its end is upon us or if it will finally change into something new. The same goes for Milan. Despite the faux-pas of last February with the "Milan does not stop" campaign, this is the time to design a new future, definitely different from what we had imagined, but that nevertheless starts and thrives in the city.