Which US Democratic Party candidate has the best merch?
Before Super Tuesday, let's review the merch of Democratic candidates
The history of merchandising of US presidential candidates is as old as America itself, at least as we know it. The first merch is probably a celebratory metal brooch in honor of George Washington, according to what Harry Rubenstein, curator of the Smithsonian National Museum of American History, told Racked. Subsequent degenerations of merch - Nixon's merch proposed long women's clothes, Harrison's of oil lamps and ashtrays - basically represent the very essence of American capitalism, capable of making any product marketable, as long as it's functional to a certain cause.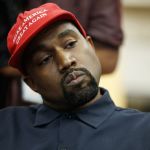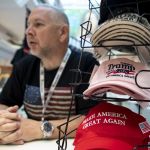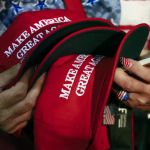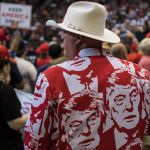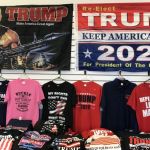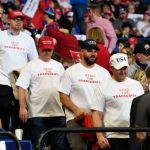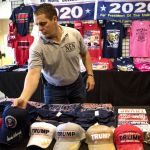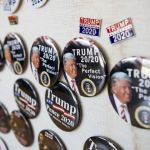 In the age of big data, in fact, the purchase of a candidate's merch is, even before economic support, the way to gather all kinds of information about their electorate, a weapon now indispensable to even try to get to the White House. Just think of the last two successful election campaigns (Obama's 2008 and Trump's in 2016) and how much they were influenced by the merch of the two candidates who then came out victorious. Donald Trump's MAGA hat has become not only the symbol of his candidacy, but that of an entire social segment, often associated with rednecks and white trash as representative of the lower white social groups.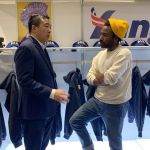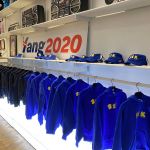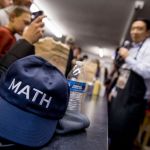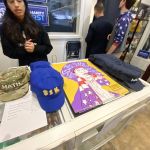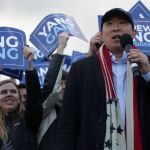 This year, in the shambles that involved Democratic Party primary candidates, many of the candidates tried to use their merch to get social buzz and some sharing that might be relevant. Andrew Yang, the Chinese-born candidate who calls his supporters "Yang Gang", was the one who best used it: from the MATH logo (smart acronym for MAGA: Make America Think Harder), to the exceptional designer of his apparel collection, Childish Gambino. The artist was also present next to Yang during the "drop" of the collaboration, which took place on Thursday in a pop-up shop in Los Angeles very close to Supreme, so much so that the row created to blend in with that of the New York skate brand. In addition to the limited edition (called the .1K), Andrew Yang's shop - which after the candidate's withdrawal in the primaries continues to sell at a balance price - also features the entire MATH collection as well as the Retro Edition Jersey that wink right at the Photo Tees of Supreme.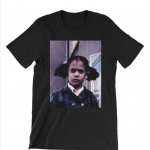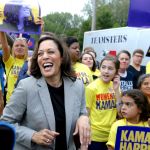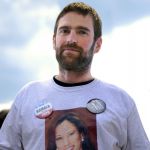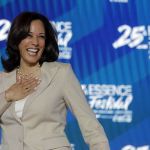 Photo Tees are certainly a trend among Democratic candidates: next to a very institutional merch, during her brief but hopeful experience (which could make her the ideal candidate for vice-presidential office), Kamala Harris released a special "That Little Girl Was Me" tee inspired by a moment of debate with Joe Biden. The tee - which is no longer available on the shop - is in some ways very similar to the one made by Awake NY and inspired by Michelle Obama and her famous "When they go low we go high" speech.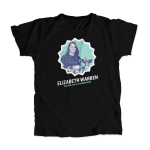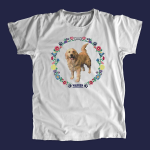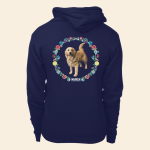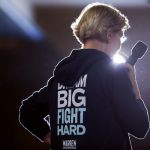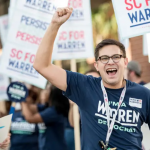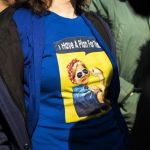 Even Elizabeth Warren has put a Photo Tee up for sale on her shop, which almost perfectly reflects her personality. It's the "Debate Champion" Tee, a shirt printed with a picture of Warren with one of those trophies for American high school debates, and the caption: "This throwback t-shirt is perfect for any high school or college debaters in your life - or anyone who loves watching Elizabeth win." If it's true that a candidate's merch is capable of giving an insight on how many chances of victory they have, it can also reveal the reasons for their likely defeat. On Warren's shop you can also find a tee depicting a dog, designed by Stephanie Rohr, a "Chicago fiber artist" supporter of Warren.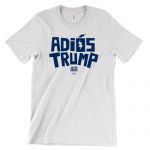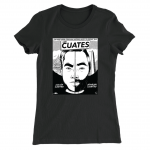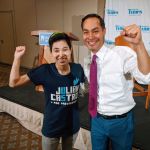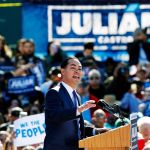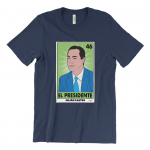 Julien Castro and Amy Klobuchar have also proposed very creative merchs, albeit for diametrically opposed reasons. Castro - a candidate we'll most likely hear about - has focused on creativity, pairing energetic slogans (such as "Adios Trump") with questionable lettering (such as neon and biker fonts). Castro, who is 45 years old and can therefore be considered one of the youngest candidates for the White House, also created a cartoon-inspired tee, "Los Cuates", proposing himself and his brother Joaquim as "two brothers of San Antonio united to defeat evil where evil is represented by the President of the United States himself.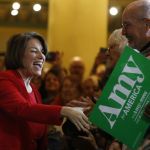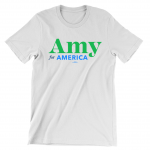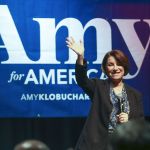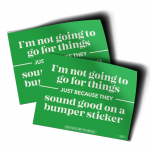 Klobuchar instead used the simplicity of her name, Amy - one of the most popular in the States - to coin a slogan that led her to achieve surprising results, and get almost to Super Tuesday as a more or less credible candidate: "Amy for America", with a font very similar to that of the A24, the coolest among Hollywood production companies. Then there's Beto O'Rourke, who with his minimal design - which caught the attentions of Lebron James and Beyoncé - failed to carve out the coveted starring spot, and Pete Butgieg, who proposed an "Invest in black america" tee in some ways similar to the one made by Off-White™ at his Paris show: "I Support Young Black Business".
When she gets to Super Tuesday, though, there are three candidates who can still hope for the nomination (Elizabeth Warren hasn't retired yet, but she will soon), three candidates with very different merchs.
Joe Biden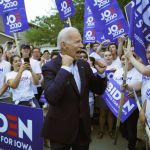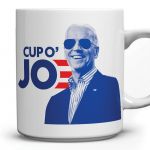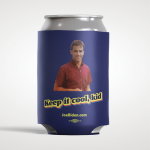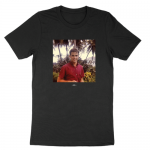 There's nothing surprising about Joe Biden's merch, except for a nice "Cup O'Jo" mug and a photo tee of a young Joe Biden. The same photo tee used to make an accessory that can keep beer cans cool. Doubtful utility but aesthetic quite solid.
Michael Bloomberg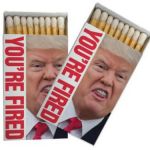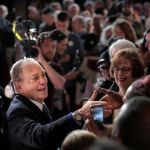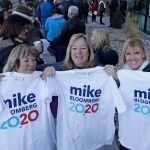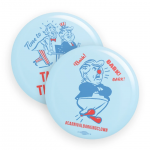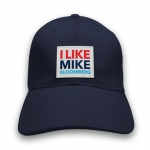 The Bloomberg merch practically doesn't exist, there's The Bloomberg merch against Donald Trump, which then reflects the former New York City mayor's ultimate candidacy intention: beating Trump. There are no special tees, nor particularly expensive items (on the other hand, Bloomberg is so rich that he doesn't need to raise money in merch) and the recommended purchase is a matchbox with Trump's face drawn on it and the words "You're Fired," and the recommended purchase is a box of matches with Trump's face drawn on it and the words "You're Fired," and the recommended purchase is a box of matches with Trump's face drawn on it and the words "You're Fired," obvious pun with Trump's most famous catchphrase in the days of The Apprentice.
Bernie Sanders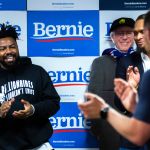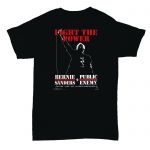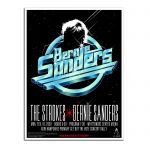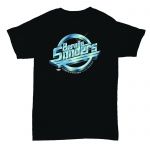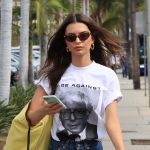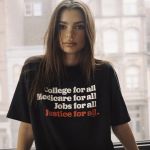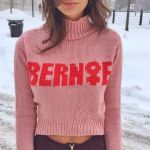 No one, among the Democratic and Republican candidates, has the aesthetic charge and coolness of Bernie Sanders. This is nothing new: the logo used by Bernie for the 2016 election was taken up by Balenciaga, for the realization of the brand's most commercially successful collection. His relationship with the stars, and his natural ability to attract the sympathies of artists has made Bernie Sanders the best example of branding a candidate, at least since the days of Obama and "Yes We Can." On his shop are available the tees made in collaboration with Public Enemy, and the one made with The Strokes, two bands that at different times performed during Bernie's rallies. The almost obsessive attention that Sanders - and his endless array of volunteers - pour into the merch has generated, almost by osmosis, a production of secondary merch - therefore not directly produced by the candidate - of the highest level and with references to pop and street cultures more than obvious. Emily Ratajkowski was often seen wearing a photo tee that combines Bernie's face with the caption "Rage Against The Machine," while before the Iowa Caucus, activist Philip Agnew wore an incredible hoodie that emblazoned with the billionaire Boys motif Club, replacing it with a "Sandersian", "Billionaire Shouldn't Exist". Feel The Bern, streetwear edition.