Timothée Chalamet might be next Wes Anderson's star
In his upcoming film "The French Dispatch"
The young French-American actor, seen earlier this year in the film Call me by your name under the wing of Guadagnino, one of the most acclaimed Italian directors of our time, will soon star in Little Women next to Emma Watson and Meryl Streep, and in Beautiful Boy (still unclear the release date for Italy) along with Steve Carell in the role of a young drug-addicted. Oscar nominee, spotted with Johnny Depp's daughter, light skin, good-looking boy, with a pronounced jaw and goddamned curls. We could go on and on and write a love letter to Timothée Chalamet, but the news that confirms that he's the star of the moment has to do with Wes Anderson. The famous director, according to IndieWire, will (probably) choose the actor as the new cast member of his next movie: The French Dispatch.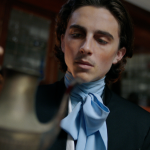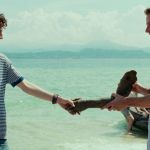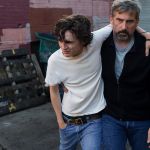 Unlike what was previously announced, Wes Anderson's tenth film will not be a musical but "a love letter to journalists". The story will take place in the twentieth century Paris and will focus on three different stories that will develop around an American newspaper of those years. Filming has already begun in Angoulême, south-west France and in the cast, with Chalamet, there will be also Bill Murray, Frances McDormand and Tilda Swinton, Jeffrey Wright and Benicio del Toro, Oscar and Golden Globe winner for the movie Traffic.
The release for The French Dispatch is scheduled for next year, in time to present it during the next Cannes Film Festival. Stay tuned!