Interview with Tony Alva, Steve Caballero and Christian Hosoi
We talked with to the lords of dogtwon about skate culture, streetwear and Vans
Skate culture is everywhere from fashion runways to music and streetwear. Skateboard is something that is deeply drenched contemporary culture, but people often forget the fact that this all lifestyle was created from scratch in empty pools of the Southern California by some punk-ass kids that were bored because there were no waves to surf. In a blink of an eye those guys and their skates where everywhere from magazines to films and the rest, well the rest is just history.
Thanks to Vans we had the chance to meet three legends of skateboarding in the Milan's store: Tony Alva, Steve Caballero and Christian Hosoi. Alva - along with Jay Adams and Stacey Peralta was part of the Zephyr team - whose story was told by the documentary "Dogtown and Z-Boys" and a movie "Lords of Dogtown" with Emile Hirsch. Caballero and Hosoi were two of the most creative skater of all time, that have lived the early and rough days full of parties and drugs. We talked with them about the development of the subculture, the cultural contamination of fashion and tricks.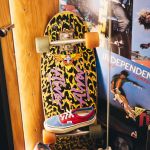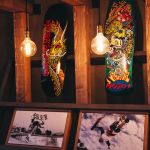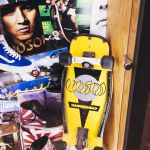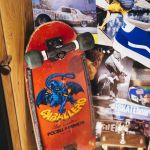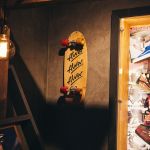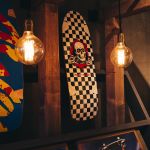 #1 You were the real pioneers of the skateboard movement, you actually invented a sport that has become a lifestyle and a culture. When you first began to skate in Southern California were you aware of the fact that you were inventing a way of life or you were just having fun?
Alva: More the second one, I think. You know everything was based on like that I was a young surfer and skater. Surfing was pushing us in a very revolutionary direction because the fact we were incorporating much of the movements from surf into skating. But we were still a bunch of punks that wanted to skate and that's it, it was all about finding new pools, meeting people, rock 'n roll, fashion and skateboard was the tangine line of all those stuff. I was at the right place at the right time to say the truth: I was exposed to the right and wrong influences and basically use them to take skateboard to a level that was never reached before.
Caballero: At the time when it all started I didn't realize that I was part of something bigger, for me, it was just a hobby, I skated for fun. Then I started competing and I found a sponsor, and then we started traveling in California, competing against other teams. In a competition, I met Stacey Peralta and my career takes the flight and i turned pro.
Hosoi: When I got into skateboarding was like 1973 and the urethane wheels just came out and that changed everything. The first time I went to a skatepark it was 1977, and I was really fascinated, I understood that was what I wanted to do forever, I wanted to be the best in the world (prior that I just wanted to be Bruce Lee and beat everyone up). I grew up in Venice Beach, California with my idols - Jay Adams, Tony Alva - and I immediately understand that skateboarding is more lifestyle than a sport, that's why you're interviewing me now.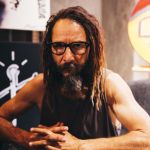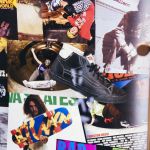 #2 How did you find your style and the defining lifestyle of skateboarding?
Alva: At the young age I was really aggressive but at the same time I had a deep consciousness of surfing, fortunately for me it was natural and I always had a personal style. I took those movements from the surfers that were inspirational to me and started doing those things on a skateboard and just changed everything. It exploded because it was documented by the best photographers in LA but they started to exposed to the media through skate magazine and films.
Caballero: While we were skating the companies were developing wheels, trucks, shoes and magazines, everything was working in sync. We were all natural in developing our style, my own was shaped by other skaters, I might see a guy doing a trick or wearing a cool shirt and just copying him, but everything in a very sane and natural way, it was an evolving community where everyone was adding something.
Hosoi: At the beginning the industry was small, there was no money, we were making like 750$ for a first place, so we just have to skate all the time. And we were loving that. I told my father that it would be the most popular thing on the planet cause its the coolest thing on the planet: girls love it, I love it, it's got the music, it's got the style, it's got the art! The important thing, however, is not a sport is a lifestyle: skateboarding is about being radical, it's just tricks and maneuvers, it's the attitude, the non-conforming mindset that says: "you know what, you're not gonna tell me what to do". That what attracts people to skateboarding.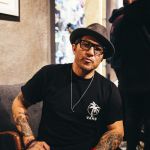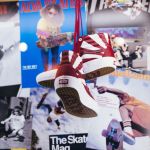 #3 Today skate culture has gone mainstream and is experiencing an unprecedented moment of hype, due to fashion and the imaginary created by brands like Supreme, Stussy and now also some high fashion brands. In your opinion, what is the reason for this process? Is a good thing o cultural appropriation?
Hosoi: some people think that it's stealing, but if someone stole my ideas is a compliment, cause at least everyone knows who is really inside the thing, who are the cool people. Skateboarding inspired art, music, fashion because it's real. And if fashion designers or whoever incorporate what we have paid with our blood sweat and tears it's kind of an honor.
Caballero: Fashion comes and goes so you shouldn't always relate to one style cause it can be in one day and out the next day. So you always keep it fresh. Try different styles and different clothes. If you always do the same things then you get bored.
Alva: Form and functions are really important for me. It's like what I'm wearing right now, this pants they are warm but at the same time they are enough comfortable to let me skate and the cuffs at the bottom are stylish the pleads come from like '40s pants that could be worn by Chicano kids in the streets. If it looks good but it works good, it's fire to me. So when high fashion takes inspiration from skate culture, it's cool as long as the product is ok.
#4 What are the most iconic skate sneakers produced by Vans in your opinion?
Alva: The skate highs are my favorite by far. Especially the Alva leather ones. I'm working on a hybrid version of them for the future but the bottom line is that the highs are the best to skate not only because of durability but for the way they look and feel.
Caballero: The most iconic is probably the Half Cab, my second signature shoe with Vans. We noticed that skaters needed some mid-top version, and with Vans, we decided to offer this in 1992. This shoe is perfect for skating but for walking around, I like shoes that have a nice insole, maybe not good for skating but good for walking.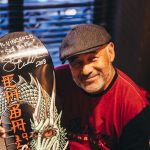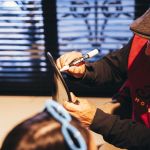 #5 What's your favorite trick?
Hosoi: Obviously the Christ Air is my favorite cause it represents more than just a trick, it represents me, I invented it. I did drugs for probably 22 years of my life I almost die and I went to prison, but I come out radically changed, and it whats Christ Air really meanings.
Caballero: Not falling (laughs)! So it depends cause I skate in streets, in the bawls, in the verts, so I don't know which one. For street I think it's Ollie cause it is at the base of street skating, my son just learned Ollie he's 10. For ramp, I would say any kind of air, and for bawl grinding around the edge, the sound that it makes, it's just… a good feeling.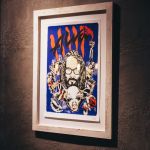 #6 Something or someone that has changed your life?
Hosoi: Jay Adams! Rest in peace, was my personal mentor, the big brother of mine, my first sponsor at 10 years old, I was on cloud nine. There's a lot of things we have in common, we made a lot of wrong choices and we paid the price, we both went to prison but through it we have learned so much. He was the original, he does not give a fuck about fame or anything he just wanted to skate.
Alva: In the last 11 years I completely change my life, I used to be a fuckin animal when it came to drugs and alcohol. I started meditation with the consciousness of a higher power in my life and I have to carry a message... you know like the Beatles All you need is love. God give me a purpose in life, to be a leader and to share love with others, drugs were a firewall to do that.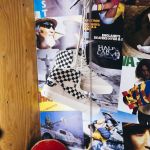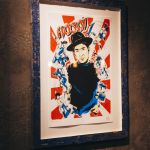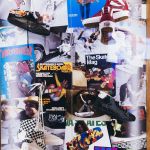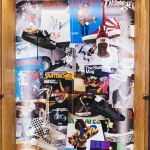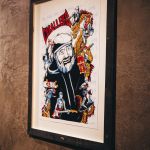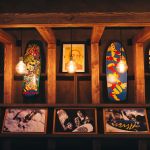 #7 New talented skater to keep an eye on?
Alva: The kid from Italy, Ivan Federico. I love him, and he is a very good person. Second name: Grace Marhoefer, she is 15 and insane good, take a note because she will explode.
Hosoi: Pedro Barros, I love watching him skate he goes high, and Greyson Fletcher, I know him since him was a little boy and he really loves skateboarding he's very passionate.
Caballero: I will say just look at Instagram and look at the top guys who street skating. There are so many good skaters, not just one to look at. I'm on Instagram a lot as well, it is the best way to promote myself who I'm, my family, the product that I endorse, the shoes that I wear.