Wall Club Milan opening on Sept 19th w/ Soul Clap
save the date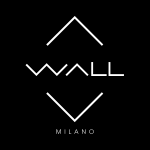 Music
September 7th, 2015
Milan is ready to greet a new club. Its name is Wall and is situated in via Plezzo 16, in the Lambrate district.
Inside you will find a special installation of Led lights which will continuously make the club change colour and shape, a wide stage to host concerts and live performances and one of the best sound system nowadays, the Acoustics ARC System.
The grand opening on September 19th will be animated by American duo Soul Clap. All info here.