Music piracy was born in Italy
This is told by Mixed By Erry , Sidney Sibilia's film about the three brothers from Forcella who anticipated Napster
In 2016, investigative journalist Stephen Witt wrote in the preface of his first book, How Music Got Free, that he was an integral part of the pirate generation. By defining the «pirate generation,» Witt was referring to those who in the late 1990s, thanks in part to the contribution of the mp3 format that was easily exportable given its meager weight in megabytes, enabled the massive sharing of decrypted music at no cost without any constraints. Platforms such as Napster or The Pirate Bay allowed almost unlimited access to the largest existing music catalog ever found in the history of piracy, crippling an industry at the height of its power. «When I started college in 1997, I had never heard of mp3s. By the end of the first semester, there were already a hundred pirated songs on my 2 Gb hard drive. I was pirating on an industrial scale, but I didn't tell anyone. What was driving me, I wonder? Curiosity had something to do with it, but years later I realize that what I really wanted was to be part of a very select group, a kind of elite. It wasn't just a way to find new music; it was a subculture in its own right.»

But what Witt was probably not aware of is that this had its initial matrix as long as a decade earlier in Italy. Sidney Sibilia brings to the stage in his new film, Mixed By Erry, which has been in theaters for a few days now, the dream of a young boy from Forcella, Enrico Frattasio, whose dream was just to be a DJ. In 1980s Naples, the Frattasio brothers grew up in the alleys of Forcella, and the second son-in-law, Enrico, from an early age was fascinated by the conformation of the stereos he assiduously watched in a small appliance store, almost slavishly reciting every song played on the radio. Thus, together with his two brothers, starting with a small duplicator and a few mixtapes sampled directly from some LPs in his collection, he created a business that would come to produce almost 60 thousand compilations a day, dominating 27 percent of the music market in the early 1990s and becoming the first record label in Italy and the first "original" form of piracy in Italy.
Through a mixtape labeled Mixed by Erry, one could enjoy music designed directly for the listener, a fluid dimension where everything was not predetermined according to the A-side - B-side subdivision, but could be iridescent according to one's tastes, not very different from what happens today when making a playlist within any streaming service. The thing that differentiated the cassettes from what we listen to today through playlists was that at the end of each mixtape, one could find a song unrelated to the theme of the compilation, or still unreleased versions of some of the better-known songs on the recording scene. By doing so, Enrico Erry Frattasio realized a sort of ante-litteram loyalty to "the work" that was delivered to the user, with a musical composition that was independent of record releases. Something unique to be enjoyed solely through one's cassette.

In this regard, it is surprising how there are many similarities between what the Frattasio brothers accomplished artistically through their compilations in the 1980s and how Napster was able to make available to its users unreleased songs that never made it to market. Indeed, Metallica's decision to take Napster's creators to court after finding an alternative mix to their song I Disappear on the service, a version that had never been officially released, remains historic. Erry's cassettes represented something that went beyond a contemporary form of mixtape for Italy, in that the mix made by Erry was brought directly to tape in the same way as the greats overseas such as Kool Herc, Grandmaster Flash, and Africa Bambaataa did, anticipating what happened in the 1990s with sampling.

Once hip-hop became successful, almost all music producers incorporated different sounds from multiple tracks allowing them to blend different genres of music. When this happened, the American Copyright Association became very strict about sampling because it was a source of music piracy. According to the producers of the sampled music, the outcome of their work made a significant difference even though the infringing parties had financial interests that influenced their decisions to sue. Sampling continued to be an art through which a portion of the public could express themselves musically. A song must generate meaning by providing space for deconstruction. Sampling is about cultural fusion in a unique way that creates understanding and unity among listeners.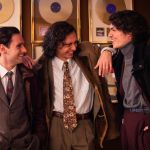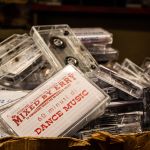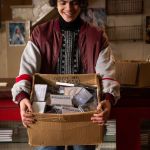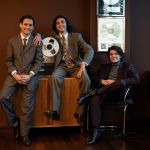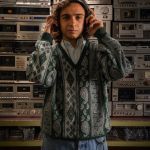 That is why the soundtrack itself of Mixed By Erry seems structured as a real mixtape, where the music composed by Michele Braga, Liberato's main theme (which seems to represent the bonus track at the end of the compilation), and the musical supervision travel in unison in recounting the epic and fall of the Frattasio brothers. Sibilia's account is by no means meant to idolize how much malfeasance there was in the Mixed By Erry operation and he never fails to mention it, but as he recounted for Rolling Stone Italia, «It's clear that intellectual property should be respected, mica we have to be stealing other people's stuff, however, how nice that ideas circulate from people's bellies. The important thing is that the issue never becomes too structured, and Mixed by Erry's was real damage.»

Beyond the, to say the least, fundamental aspect represented by the illegality of what the Frattasio brothers put into practice in setting up their company, for which they paid four years of imprisonment, however, it should not be forgotten that some research, as reported in Pirate or Subscriber? An exploratory study on Italian consumers' music habits has also emphasized the almost "positive" effects of file sharing, such as the increased willingness of consumers to pay for original content after the "anticipation effect" generated by online piracy; and the fact that the creativity of authors has not been undermined since the quantity of music, books, and movies has strongly increased in the last decade (Oberolzer-Gee and Strumpf, 2010). As Nick Hornby wrote in High Fidelity compiling a tape is like writing a letter, there is a lot of erasing and rethinking and starting over because, at the end of the day, Erry Frattasio just wanted to be a DJ.
On the sidelines of the article's publication, FIMI (Federazione Industria Musicale Italiana) contacted us for further perspective on the story told in Mixed By Erry, offering the opinion of the federation that represents some 2,500 production and distribution companies in the music and record industry through the words of its CEO Enzo Mazza: «Music piracy was not a phenomenon of mixtapes exchanged between kids and deejays but a parallel and parasitic industry that sold only big hits at minimal risk with a flow of money into the coffers of the Camorra clans that controlled the territory:" the damage inflicted by the illegal reproduction and trade of music tracks was enormous not only for the legal sector but also for the artists and authors at the time. And the impact of illegal dissemination was devastating first and foremost for the local production of artists from Campania: in those years very few artists from Naples were lucky enough to emerge because record companies, faced with piracy affecting 90% of certain productions, did not invest. With streaming, we have seen new talent emerge in the Neapolitan region, with the doubling of Campania artists at the top of the charts between the 1990s and the last 5 years, with artists such as Capo Plaza, Rocco Hunt, Liberato, Luchè, Geolier, Enzo Dong, SLF, Ntò, Lucariello achieving success and platinum records.»