Rosalia pays homage to Frida Kahlo in the video of 'A Pale'
With a series of ethereal, urban and a bit disturbing looks
Almost exactly one year after the release of her second album, El Mal Querer, Rosalía is back with her new single A Pale. The song, co-produced by the same Spanish artist with El Guincho and Frank Dukes, combines flamenco with contemporary sounds and "takes its name from the nearly ubiquitous wooden shipping pallets Rosalía was surrounded by for years growing up in an area outside Barcelona dominated by the trucking industry. But the spirit of the song centres around 'doing it big' -- our ability to be strong and carry a lot of weight." The same scenario evoked in the video directed by Jora Frantzis.
The first shot shows the star in an ethereal, almost ghostly look, wrapped in a floating white dress by Palomo Spain SS20, with a red ribbon at the waist, that recalled Francisco Goya's painting La duchessa de Alba.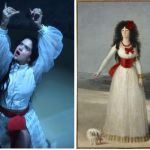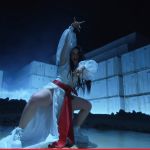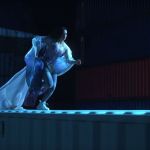 As the rhythm increases, the outfits become more streetwear oriented and turn into baggy vinyl suits in brown tones, giving the video a disturbing mood, like the dancers with a surgical mask.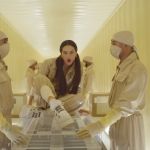 The beauty look of popstar stands out from everything else. Rosalía opts for a monobrow, a clear reference to Frida Kahlo, and a reference also to the latest Gucci fashion shows, made more up-to-date by a golden grill on her teeth.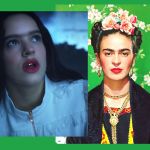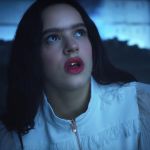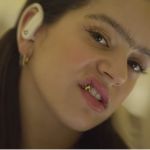 Hands play a leading role, enhanced by movements that evoke the famous flamenco dancer Lola Flores.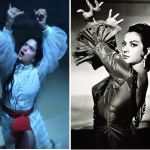 The signature dagger nails are a must-have. Her favourite nail artists? Talía Zuloaga of @talianails, @dvine_nails and @guitonails.