Interview with Capo Plaza
And some hot comments on his new album, "20"
On April 20th, the debut album of Capo Plaza finally released, "20", a tracklist of 14 tracks that narrate the story of a young boy who, suddenly, has been catapulted into the chaos of Milan, wrapped up in the frenzy, success and music, and he liked it!
Now he has a long way to go but the right ideas and the determination are there. Between past and present - and a dreamy future - Capo Plaza tells us a little about himself, discover who is writing a new chapter in Italian music.
#1 Hello Luca, or rather, Capo Plaza, first I would like to start focusing on this: how do you feel to be known and maybe called on the street with a name that, in the end, it was not your? Why does an artist decide to opt for a pseudonym? And why choose "Capo Plaza"?
It is very strange when everyone now knows you by the name you gave yourself, but also a satisfaction. Capo Plaza is more than just a pseudonym, it is the name that has pushed me to do my best, always. When you choose to use a pseudonym, you do it because you want the name to reach everywhere, you want people to know you.
#2 Your debut album is released, "20", - available from April 20th -. Often in music, an artist launches his first work/album to be known, to kick it all off, instead you already have millions of views on YouTube and you are considered one of the strongest Italian rap singers of the moment. How did a young boy from Salerno get to here and conquer the world of the web?
Simple with determination. If you want to get somewhere you just get there, without too many excuses.
#3 Despite your young age, your career has taken you to Milan, moving to a new reality, different from the one you grew up in. How was it? How did this change affect your music?
It was certainly all too fast. Now I'm more in Milan than in my city and this makes me happy because it makes me understand the good work I'm doing, although still remaining attached to my city of origin. It has certainly influenced my way of being and my music. I am much more awake as a person than before, it is a city that has made me mature and aware. Milan made me realize that I was becoming Big.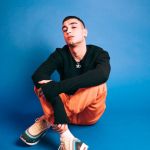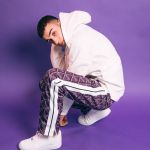 #4 With "20" you reach an important goal in your career, from the moment you managed to transform parts of songs into a

story, your story. But which artists have accompanied you from the beginning? What were the albums that you played endlessly in your headphones when all this had not yet started?

I listened to everything since I was a kid, I listened to a lot of American rap, I always preferred it to the Italian rap. In my headphones I had the likes of Rick Ross, Jay-Z, Kanye West and I could list another 1000. Instead of Italian rap, I listened very often to Noyz Narcos and Dogo, I was fixated by their stuff.
#5 "

Non cambierò mai" instead is the first song of the album. Why did you choose it to introduce "20"? What does this mean to you?

I chose that piece to make everyone understand that success did not change Luca, but it only made him more responsible and with his head on his shoulders, this means for me. The boy will never change, but now he's grown up and now it's your problem.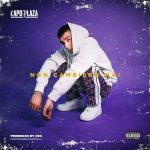 #6 Among the traces stand out without any doubt the hot collaborations with DrefGold, Sfera and Ghali. Who is missing the appeal? Who would you like to do a collab?
I would definitely say Booba, for me he is the BOSS here in Europe.