Here is the lineup of Coachella 2018
Headliners of the festival will be The Weeknd, Beyonce and Emin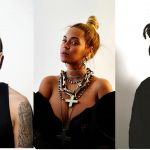 There are still several months, but you are already doing the countdown of days before the beginning of the 2018 Coachella aka the coolest musical event on the planet?
Well, then you will be thrilled to know that this year the Californian festival will have a particularly rich and full of big names lineup.
The official announcement has just arrived: the headliners of the new edition will be The Weeknd, Eminem and Beyoncé, forced to give up the results of 2017 because of the pregnancy and replaced by Lady Gaga.
Besides the three pop stars will take the stage also SZA, St. Vincent, Vince Staples, Haim, Tyler the Creator, David Byrne, Post Malone, Fleet Foxes, Portugal the Man, Perfect Circle, Cardi B, King Krule and many others.
The appointment is in Indio, California, during the weekends of April 13-15 and April 20-23.