BLEC, the event built to unite cultures
Interview with Dikele Distefano and his event partners
Last year Italian director and writer Antonio Dikele Distefano officially launched an event called Blec, created to unite all sorts of first-generation minds who culturally have so much in common but have never had the chance to meet. The event, which first took place in the winter, was a festive evening of afro beats music with everyone wearing Black and was a moment of community where all the people around were united through food and music. Dikele Distefano is committed and focused on creating at least one of these events every season, with the intention of expanding the community and creating meaningful connections through an atmosphere that is a safe space especially for Afro-descendant people in Italy to come together and celebrate all the different shades of culture that exist among them. For the opening of the spring-summer season, the second event was launched this past weekend, where Dikele and his entire team, composed of five people curated an evening of pure enjoyment. With all the attendees wearing white, it was the second season of pure Black joy. We spoke to Dikele Distefano and his four partners for some details about the creation of the event.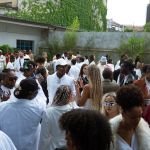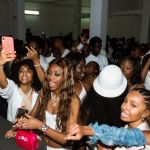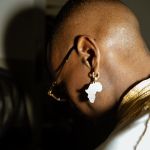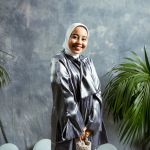 What prompted you to create this event?
Antonio Dikele Distefano, founder of Blec: «I want to show that when black people are together they are able to do important things and transmit beautiful energies. Often when we talk about events organized for the black community we know the things we say: "They are not organized" "Sure they will fight" etc .. Blec proves that all this is not true. For me, it is also important to be able to create communities, to connect people who can build something important together. We often think that what we have in common is the color of our skin or the country of origin but when you are in Blec you realize that the thing that most unites us is how we imagine Italy in a few years and the dreams we have»
Let's talk better about the name "Blec". What does it represent and how was it chosen?
Diane Judith, part owner and organizer of Blec: «The name came first, and then the acronym. We were looking for a name that wasn't obvious, but that at the same time was easily remembered. Blecè is how to pronounce the word black in Italian in English. Sounds simple, but it's an important acronym: Black Lights Evolving Culture. It wants to talk about a natural evolution, a new culture, and a proud generation of colors that are coming forward, and that is finally coming to light.»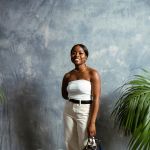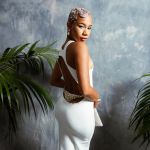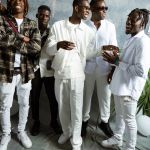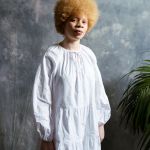 How was the atmosphere of the evening? How did it go?
DJ: «There was serenity, but above all, there was the air of a party where everyone was on the same level, a party without ego. The total white dress code, the hall and the courtyard of Dopo Space full of plants, and the afrobeat music combined with all the dances made the atmosphere unique. It felt like I was at a big family party in Cameroon, like the ones you have at weddings, but with people who spoke Italian and dressed according to their personalities. But in total white.»
How did you all meet? And what is it like to work together on such a special project?
Patrizia Ferro, CEO of the Akeem party and organizer of Blec: «We have all known each other for a long time because we have shared common projects, work together, and are friends. During Covid, we had started thinking about an event where first-generation kids could meet and get to know each other because such an event didn't exist in Italy. So as soon as it was possible we made BLEC a reality.»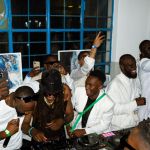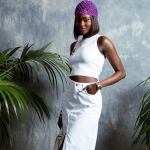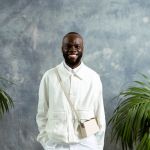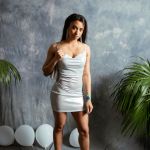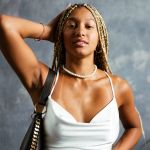 What is the most important goal you hope to achieve with this initiative?
Prince "Savage P The Therapist", Dj and musical artistic director of Blec: «The goal is to create a safe space where different people from the first and second generation community can meet. Our goal is to create a bridge between subcultures that are unlikely to meet in real life. Then for me as a DJ and I love music, the aim is also to be in an environment where the music I play is appreciated and is also a bridge between those who are part of the community.»
If someone is not involved in the community, how could they support them?
Marvely Perseverance, CEO of Akeem Night & Creative Director of Blec: «By participating in our events. This is the greatest support anyone can give us. For us, it is essential that Blec is not a mirror but that it becomes a window open to all towards the community, and subscribe to our newsletter .»