5 things to do in Milan this weekend
March 31 to April 2
​Easter is just around the corner and the warming rays of spring sunshine make it impossible not to dream of that much-needed holiday. But there is still work to be done. For those of you who, like us, will be waiting in Milan, here's a list of leisure activities for an extraordinary weekend.
To Eat - Capra e Cavoli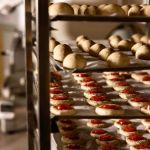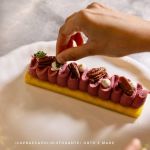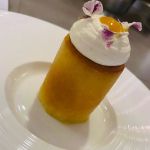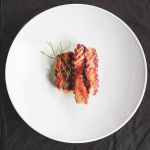 At this restaurant in the Isola district, wood, ethnic lamps, plants, glazed ceramics, birdhouses, lanterns and floral wall hangings contribute to the atmosphere of an indoor garden. The menu matches the décor and offers mainly vegetarian and vegan dishes, with a few fish dishes to break the plant-based monotony.
Via Pastrengo, 18
To Discover - Tommy x Aries
The Tommy Jeans brand has unveiled a 35-piece collection made with Aries that "focuses on shared silhouettes and playful proportions, in which Aries' handcrafted techniques reinterpret classic Tommy codes." The line, debuts on March 31 at select multibrands, including SlamJam. To celebrate the launch we expect you on April 1 at 6 pm with a DJ set by Felix Hall.
Via Giovanni Lanza, 1
To Chill - Bar Bah
A ceiling painted with putti and doves and a passion for mixology, vintage furniture and references to music and film culture on the walls, a big dog wagging its tail, guitar and ukulele for those who feel like strumming: Bar Bah is an authentic remnant of hipster culture. Behind the bar, Lorenzo Casoli and Andrea Cataldo offer classic or reinterpreted cocktails accompanied by starters.
Via Luigi Porro Lambertenghi, 20
To Shop - Anteo Bookshop
Perhaps not everyone knows that the Anteo is not only a cinema with an excellent program, but also houses a bookshop. The offer includes not only many books obviously dedicated to cinema, its history and directors, but also all the new releases of the Italian and foreign markets, soundtracks, films on vhs or dvd, film posters and movie posters.
Via Milazzo, 9
To Club - Pervert 30th birthday
Pervert, the Milanese pioneer of the techno-BDSM wave, turns 30. To celebrate, Obi Baby and Franz Bush will be joined by young Tunisian Cera Khin at the mixing desk to crank up the techno. The balcony of the Prince Theatre will be the door to the Dungeon SINS area, which you can only enter with a proper outfit, strictly black and if you are fetish, even better.
Via Bligny, 52