5 things to do in Milan this weekend
From 24 to 26 February
The hustle and bustle, the catwalk shows, the parties: Fashion Week is back with fury and all that it entails, revealing Milanese animosity in full force. To make the best of a sea of events, nss is ready to lend its faithful help to anyone who asks for it.
To Eat - MAIDO!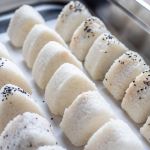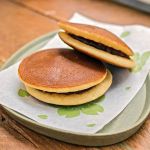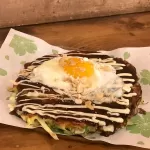 Born in 2014 from an idea of Costanza Zanolini, Maido has managed in a short time to distinguish itself in the restaurant scene as the quality streetfood venue where you can enjoy real Manga food. Its strong identity has made it a reference point for fans of Japan, for the 'nostalgic' of the 1980s and for the most curious palates. Besides Okonomiyaki, a kind of traditional omelette with cabbage, you can taste other typical specialities, such as miso soup, onigiri, edamame, yakisoba and udon, but also the katsu sandwich, a typical Japanese sandwich stuffed with breaded and fried pork, takoyaki and Japanese curry.
Via Savona, 15
To Discover - Guy Bourdin
On display in the Armani/Silos spaces you can find one hundred photographs that Giorgio Armani, together with The Guy Bourdin Estate, selected from iconic shots and less known images. The use of saturated colours - a distinctive feature of Bourdin's style - is explored through entire rooms dedicated to reds, greens and pinks. Twenty-one black and white photographs, on the other hand, show how Bourdin's expressive capacity is immediately perceived even with the simplest of contrasts.
Via Bergognone, 40
To Chill - AC Milan pop-up
To celebrate the launch of the new Fourth Kit, a special capsule collection, AC Milan, PUMA and KOCHÉ will host a pop-up store in Milan from 23 to 25 February, during Milan Fashion Week. The store will present the new kit and will also offer an opportunity for the brands involved to discuss the relationship between sport and fashion. The new rossonera reality is reinterpreted in a digital 8-bit glory with AC Milan, PUMA and the Parisian fashion house KOCHÉ. This season, the three brands combine the club's heritage with performance tech and street-inspired couture for a match-ready collection that is both football and fashion-forward.
Via Solferino, 31
To Shop - Jeanss Unit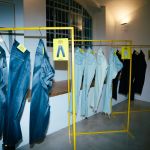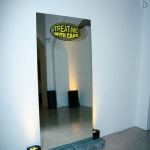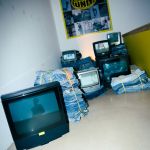 nss inaugurates Jeanss Unit, a collaborative project created with sample_unit with the aim of raising awareness among its community on the concept of waste and reuse in the world of fashion. From 21 to 26 February, a selection of reworked denim in five different washes will be available in a pop-up store. The process, which uses waste materials, aims at enhancing the past without erasing its history and uniqueness. The setting for the event will be the Antonio Colombo Arte Contemporanea gallery.
Via Solferino, 44
To Club - VOLT
On Friday at Volt, Guy Avraham Gerber, an Israeli electronic DJ/producer and musician working in the underground techno scene, as well as a certainty at Pacha in Ibiza, joins Dustin Phil, a famous DJ in the Italian underground club scene.
Via Molino delle Armi, 16