5 things to do in Milan this weekend
From 16 to 18 December
Christmas is officially upon us, and the markets along Corso Emanuele with their little lights and various treats emphasize this, including the huge fir tree in Piazza Duomo. You'll probably be busy with last-minute shopping, but if you still have a moment to enjoy Milan at this atmospheric time of year, do not miss nss's tips.
To Eat - Al Garghet
Typical Lombard cuisine is the absolute star of this restaurant with two rooms, one of which has a piano, and an outdoor veranda for fine weather. The menu is handwritten in Milanese dialect, with an Italian translation next to it for the uninitiated. Typical Milanese dishes include mondeghili, casseoula, risotto and ossobuco, tripe and elephant ear escalope, and roast brains and sweetbreads with artichokes and lemon sauce
Via Selvanesco, 36
To Discover - Mario Testino, Unfiltered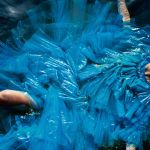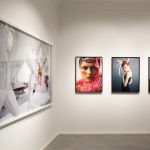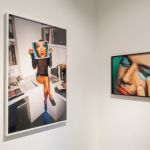 The first compilation of works related to our country, part of the recent editorial project 'Ciao', to more intimate portraits, snapshots of authentic moments of life experienced by the Peruvian photographer together with some of the faces most closely associated with his extraordinary career. An opportunity not to be missed, as this is Testino's first major solo exhibition in an art gallery
Via San Vittore, 13
To Chill - Les Vetements de football
On the occasion of the book launch of 'Les Vetements de football' on Friday at Marsell Paradise, nss presents a conversation about the relationship between football and fashion with Francesco Abazia, Giacomo Detomaso, Federico Manasse from Gazzetta Dello Sport and Franco Tongja, a footballer from Odense Boldklub and the Italian U20 national team. You will also find the iconic jerseys for sale.
Via Privata Rezia, 2
To Shop - Pasi Milano
In Piazza Risorgimento, Pasi' offers effortless but never run-of-the-mill outfits and accessories, including clothing, accessories, and colourful outerwear.
Piazza Risorgimento
To Club - Apollo Milan
Christmas is near, but the @communidad.autonoma is even more so. On 17 December at @apollo_milano, we are ready to dance with two special guests: @elasi__ and @evissimax
Via Giosuè Borsi, 9/2