5 things to do in Milan this weekend
From 2 to 4 December
Misty days and temperatures below zero: December is here and with it the festively decorated balconies, the rush for presents, the anticipation of the holidays. But even if it is still a little early to dream of Christmas, the preparations can certainly begin.
To Eat - Vesta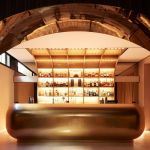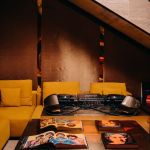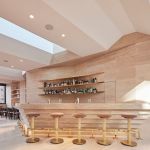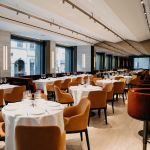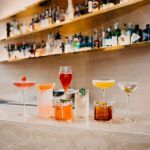 From the Triple Sea Food restaurant project, born of the passion of four young Italian entrepreneurs, comes Vesta, a new gourmet eatery in the heart of Brera, on Via Fiori Chiari. The name pays homage to the ancient temple of the Vestal Virgins, which was housed in what later became the church of San Carpoforo (now home to the Accademia di Belle Arti di Brera). The menu ranges from wild salmon blinis to Wagyu, the Japanese 'noble beef', and a seafood selection that incorporates different cultures in the name of quality.
Via Fiori Chiari, 1A
To Discover - Elpis Foundation
Via Orti, the new headquarters of Fondazione Elpis, founded in 2020 by entrepreneur and collector Marina Nissim to support and promote young international artists, presents Contemporary Art from South Asia, works by 21 artists from India, Sri Lanka, Bangladesh and Pakistan. Haze, which means fog (also understood as smoke, smog, toxicity, magic, the unknown), deals with the conditions and rights of workers in times of globalisation, post-colonial heritage and the dispossession of indigenous territories, but also with freedom of expression, the fluidity of borders, the metamorphosis of rituals and spirituality, and climate change
Via Orti, 25
To chill - Io sono Mareschi
From the views of Kailash, the holy mountain of Tibet, to the last works entitled Deità, created in 2015, the works in this first exhibition by Andrea Marescalchi after his death recall spiritual inspiration without a philtre. All the motifs, whether animals, landscapes or objects, transcend reality and charge the image with mystery. The magic square of numbers, the hallmark of Marescalchi's practise, often dominates the various representations in black and white, in ink on paper or on canvas. A technique that requires an exercise of gesture and an absolute rigour of drawing. The exhibition, realised in collaboration with the Marescalchi Archive, provides an insight into the paths of study and research and companions that accompanied the artist throughout his life.
Via privata Assab, 1
To Shop - Ecliss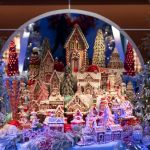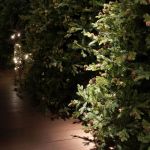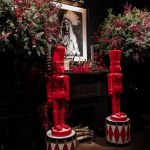 Ecliss, an Italian company dedicated to home and decoration, whose shop is located in Ripa di Porta Ticinese, is transformed from a home decoration paradise into a real Christmas shop where you will find the most beautiful Christmas decorations in all of Milan and where it is impossible not to be enchanted.
Ripa di Porta Ticinese, 73
To Club - Base
An evening of music and fun awaits us at Base, with @misskittinofficial and @hiroko_hacci.
Via Bergognone, 34