5 things to do in Milan this weekend
From 21 to 23 October
The most anticipated time of the spooky season is approaching: Halloween, a night of dressing up and clubbing but also synonymous with autumn, warm blankets and horror movies. Although the temperatures are still quite mild, here is a list of events to get you in the right mood in anticipation of the night of the dead.
To Eat - Casa Ramen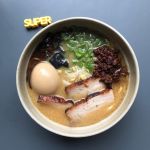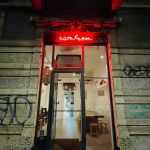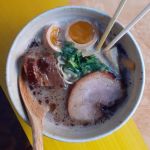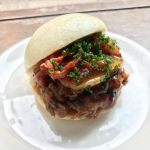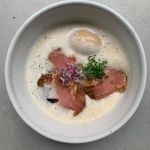 In the heart of Isola you will find perhaps the best Ramen in town, perfect for warming up from the cold and for an authentic experience while staying in town. You can enjoy excellent (and authentic) Japanese soups, bao and other specialities.
Via Porro Lambertenghi, 25
To Discover - The art of seeing with one's own eyes
As part of the close collaboration with Triennale, Romeo Castellucci presents an evening entirely devoted to the seventh art. A cycle of film screenings - including shorts and feature films personally selected by the artist from Cesena - that explores cult authors and experimental works, opening up unconventional glimpses into the history of cinema. An immersive journey through moving images that introduces us to the references and visual imagery of Triennale's Grand Invité 2021-2024.
Viale Emilio Alemagna, 6
To Chill - Inconfondibile
More than 70 producers and 150 labels to discover Italy's best wineries. Sunday 23 October will see a journey through the territories where re-fermentation in the bottle is a consolidated production style: Veneto, Emilia-Romagna and Lombardy, in the name of conviviality.
Piazza della Repubblica, 20
To Shop - Don't waste
Vintage collective and shop based in Milan and a project emerged from a year 12 experience in the vintage sector. Don't waste offers original vintage clothes and accessories, branded to historical pieces, embracing the idea of giving new perspectives to second-hand pieces establishing themselves as a zero-impact brand.
Ripa di Porta Ticinese, 117
To Club - Dr. Martens by Mi Ami
Subcultures' favourite amphibian lands in Milan to celebrate at Circolo Magnolia on 22 and 23 October. Back from their Tough As You Fest in 2021, Dr. Martens and MI AMI join forces once again for a two-day event of concerts, meetings and a line-up that includes Frenetik & Orang3, Plastica, Splendore and Cosmo.
Via Circonvallazione Idroscalo, 41