From Japan to Milan, how Ronin was born
We asked the founders of the project protagonist of the new Milanese scene
In a Milan now projected in everything and for everything in the post-pandemic world, the desire to go out and see each other with friends has finally found the central role it once had. Maybe this is one of the reasons why in the last few months Ronin has become one of the most popular names among the Milanese, a location capable of bringing together under one roof all facets of Japanese culture, offering a karaoke, a restaurant and an izakaya tavern, to which a new restaurant and an arcade room will soon be added.

«It's like Disneyland» the founders told us when we asked them where the idea of creating a corner of Japan in Milan came from. A chat that, inevitably, led us to touch on a long series of topics, from the meaning of opening such an ambitious restaurant after a pandemic to the next plans that, little spoiler, could also see openings outside the city of Milan.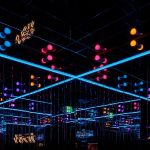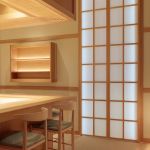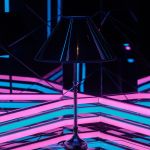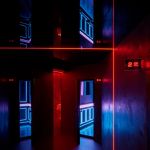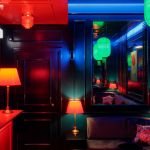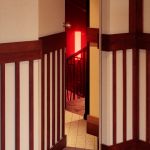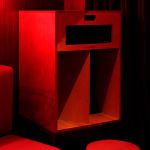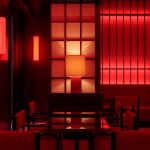 How did Ronin come about and where did the Japanese inspiration come from?
Ronin is a project that started very far away and matured over time, while we were developing it and gradually bringing it into focus. The spark is certainly our common passion for Japan, which we wanted to tell as we perceived it, as Westerners, in all its fascinating heterogeneous chaos. We tried to tackle some of its lesser-known, less obvious cultural, architectural and gastronomic aspects, but above all we distanced ourselves from the narrative stereotypes with which the West has always represented Asia. For Ronin, Japan is more a method, an approach, a way of telling stories. We do not exclude the possibility that in the future Ronin may take different paths, nothing is excluded.
In a short time Ronin has become one of the most important places in Milan, did you expect such a success?
Yes, we expected Ronin to have a very strong impact on the Italian scene, precisely because - whether we like it or not - it is unique and innovative for many reasons: size, variety, offer. Even if less "talked about", one of the aspects on which we have worked the most and of which we are most proud is the type of service, for which we have applied dynamics and standards of a distinctly international vocation, which we believe are difficult to find in Italy in our sector today. What has surprised us, however, is the speed with which Ronin has become central to the scene, with which it has been talked about, especially when compared to the choices in terms of communication, which have been strategically oriented towards editorialism and the "subtraction of information" rather than towards omnipresence. The challenge now is to keep Ronin relevant over time, to keep it up-to-date and meaningful. Ronin is a long-term project.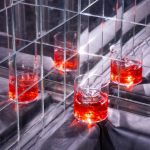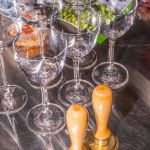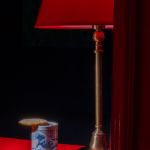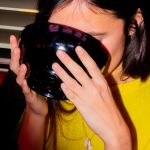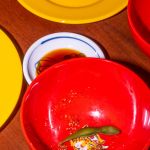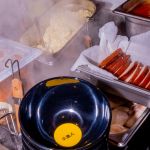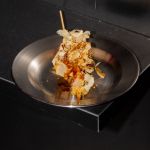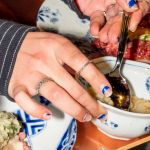 What does it mean to open a club at a post-pandemic time like this?
Cutting the ribbon right after the pandemic was certainly a plus. People are more eager than ever to get out, have fun and be pampered. Plus, Ronin was Milan's first big post-pandemic innovation, which helped make it even more noticeable.
The Ronin has many different realities inside, from karaoke to the next arcade, to the different restaurants on different floors. What does it mean to make them coexist together under one sign?
Ronin is like Disneyland, where in the same place you can dream traveling from Fantasyland to Tomorrowland. There is a heart, a well-defined brand identity within which different souls coexist, which can hardly be explored in a single visit, and this leaves visitors with the feeling of not having discovered everything, of wanting to come back. This depth of experience is one of Ronin's great innovations.
Maybe it's still too early to ask, but what are the plans for the future?
Ronin is part of the Salva Tu Alma group, which includes other brands, such as Pacifico. Our goal is to continue to develop the brand portfolio, creating new experiences, which we always try to make exciting and memorable, and at the same time continue with the expansion of existing brands. Ronin, in particular, lends itself very well to the spin-off of individual sub-brands for which we are already planning openings during 2023, in Milan and elsewhere. Some news could be soon unveiled in Piazza Morselli, part of our urban redevelopment project, right in front of Ronin's building.