EASTPAK announces the new edition of Eastpak Artist Studio 2016
The names of the designers revealed
Ingenuity, creativity and love for a certain lifestyle are the fragments of the puzzle set by Eastpak, the brand globetrotters love the most. The brand recently announced Eastpak Artist's new edition, which includes a stellar team: Kenzo, Vêtements, Christopher Raeburn, Nicopanda, Ami Paris, Wanda Nylon, House of Holland, Jacquemus, Giambattista Valli, Alexandre Vauthier and Inan. Each designer will use the iconic Eastpak
Each designer will use the iconic Eastpak Padded Pak'r backpack as a blank canvas upon which they'll be able to unleash their creativity. A unique opportunity where artistic vision and fight against HIV will merge.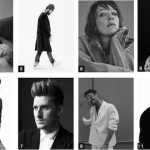 Textiles and Surface Design student Zeba Safdar joined the line-up of artists as annual Wildcard Competition's winner – a competition which was attended by hundreds of people around the world. Zeba has won a production budget for a design model prototype; she has created a backpack with strong contrasts and a balanced style between chaos and order. The model was created with materials and innovative manufacturing techniques, PVC jacket shell, hand-stitched details and braided straps. The camouflage and the idea of adaptation have whetted the inspiration of the young designer, turning a simple backpack into a real work of art.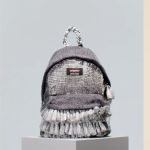 The details and the first pictures of the creations will be released on November 14, 2016. The backpacks will be sold online during the World AIDS Day on December 1, 2016, and with them Zeba's artwork. All proceeds will be donated to charity in favour of the Designers Against AIDS organisation.
For more info on Eastpak Artist Studio visit artiststudio.eastpak.com.