Hedi Slimane launches a lawsuit against Saint Laurent
For his non-competition obligation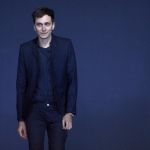 If you thought the relationship between Hedi Slimane and Saint Laurent had ended at the time the designer left the House, think again. Slimane has just launched a lawsuit against Kering to restore the non-competition obligation the luxury group had dissolved last April on the occasion of his departure.
According to this contractual clause, the former employee can't carry out professional activities in competition with the company with which he has ceased the work relationship. What would Hedi's interest be in reiterating an obligation that limits his creative and professional freedom? Has the designer decided to retire himself from the industry or he didn't receive any proposal worthy of his status?
On the other hand, Saint Laurent replied diplomatically, saying that the disagreement doesn't alter the group's recognition for Slimane's contribution, who has reformed the House during his four-year tenure as creative director.
And to think that many thought he was about to become Karl Lagerfeld's successor at Chanel. Nothing coul be more competitive...