Milan Men's Fashion Week SS17
From runway to moodboard
The circus of men's wear lands to Italy.
The first stop is Florence. Here a great master as Raf Simons and a young promise as Gosha Rubchinskiy present their SS17 collections and both pay homage to two provocative artists: Robert Mapplethorpe and Pier Paolo Pasolini.
After Tuscany, it is Milan's turn.
The dominant trend? Travel. From Prada to Missoni, from Etro to Gucci, on the runway there is a young globetrotter. Never mind if the journey is real or just spiritual. Through iridescent prints and vibrant colours our eyes cross India, Guatemala, Asia. The style varies depending on the character of the person wearing the clothes, his goal or his inner mood. It can be elegant and relaxed together or prefer comfort and practicality, backpackers and technical fabrics.
The world as seen, visited, but also told through art. The designers in Milan are inspired by Burri, Nicolas de Stael, Hans Christian Andersen, Jean Arp.
Here are the most interesting inspirations seen these days, when the fashion world meets Italy.
A homage to:
Philipp Plein - Marky Mark in the '90s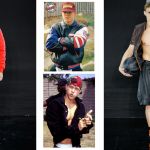 Dsquared2 - David Bowie on Bing Crosby's Merrie Olde Xmas in 1977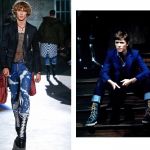 Vivienne Westwood - Chloë Sevigny by Mark Borthwick for Purple Magazine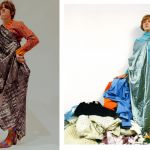 Gosha Rubchinskiy - Franco Citti in Accattone by P.P.Pasolini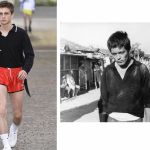 Missoni - Icelandic volcanoes by Marcel Musil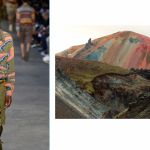 Prada - Everest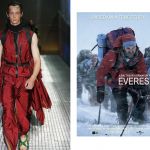 Art & Design:
Raf Simons - Robert Mapplethorpe Phillip Prioleau 1983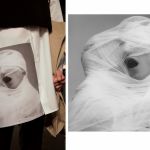 Jil Sander - Antoine Puisais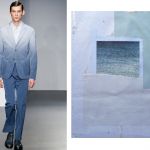 Dolce & Gabbana - Illustration by Nearchos Ntaskas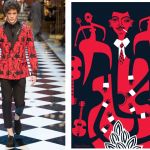 Marni - Conrad Marca Relli Cunard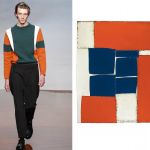 Salvatore Ferragamo - Nicolas de Stael Mediterranée, Le Lavandou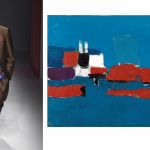 Gucci - Man with Tennis Racket by Mark Beard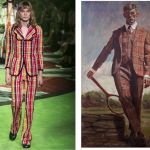 Gucci - Henry Davison by Louise Catherine Breslau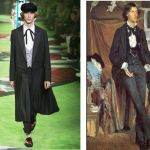 Gucci - Kris Knight The flying monkey