The Spring/Summer 2024 collection by Colville is full of surprises
From the partnership with Diadora to the reinterpretation of archive pieces
At the heart of Colville's story, there have always been very clear ideas, such as sustainability and the vision of a fashion that is increasingly circular, encompassing not only upcycling and recycling but also the longevity of creations. Beloved models from the past are revisited and renewed from season to season. In the SS24 collection, various classics from the archive, including those from the early seasons of Colville, are presented in new variations, with fresh and energetic prints and a vibrant color palette. There's the versatile Rider Parka in cotton, which made its debut in FW19, reworked in a luxurious camel and navy color; the tunic shirt from SS20, lightweight and enriched with pockets, now paired with new tailored shorts; and the lace-back shirt, now available in a lively orange or in a black-and-white print. But there are also new proposals.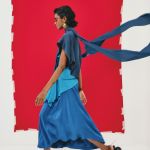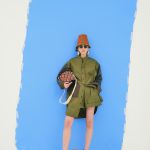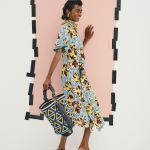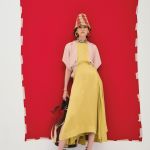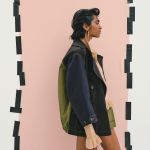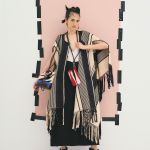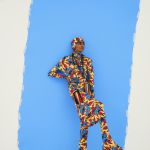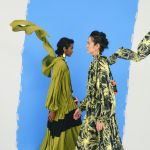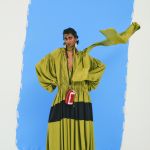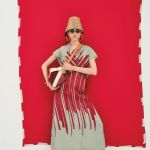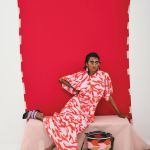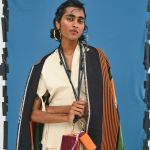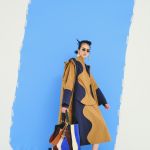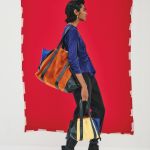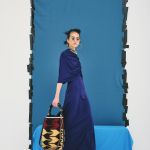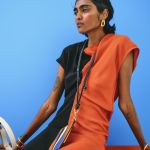 The novelty of this season is the Joy Jacket, with exaggerated sleeves that highlight Colville's expertise with volumes. The jacket is made from a combination of linen and recycled polyester, obtained from the fusion of plastics and their transformation into fibers. It can be paired with the Fred trousers, in recycled linen and polyester, either in black with a red stripe or in cream, made from breathable, durable, and soft hemp fabric. Equally bold and particularly fun are the new Sottsass skirt and shirt, available in a dual navy and camel tone and characterized by captivating wavy lines that nod to Memphis. As for dresses, we see new versions of the flowing Drape Dress and the sensual Love Dress, which this season comes with a floral print in striking shades of light blue, burgundy, and yellow. A brand new addition for SS24 is the Bersanetti dress, available in olive green with an eye-catching black band or in a black and yellow print. Several pieces showcase Colville's skill with lightweight jersey, including the new Full Moon Dress in timeless black and the asymmetric Seung Dress, featuring a unique lilac and green print. Regarding accessories, there's the playful Carousel hat, made of raffia and available in a range of vibrant colors. Each one is ethically and sustainably crafted by artisans in Madagascar, using natural pigments.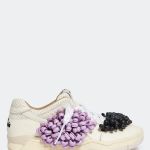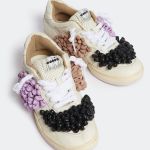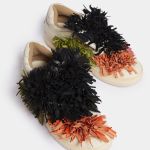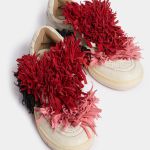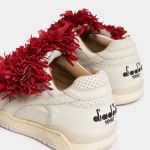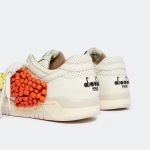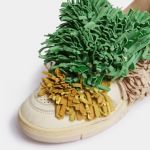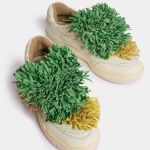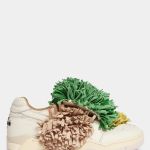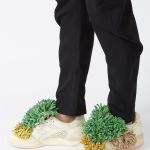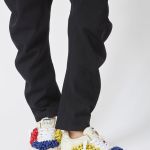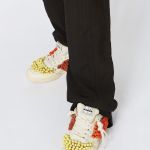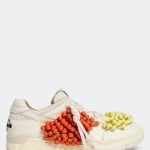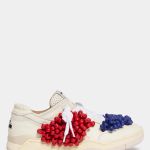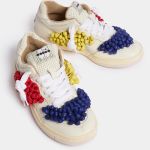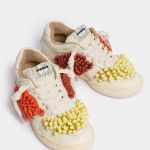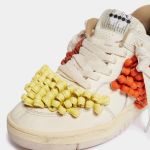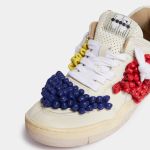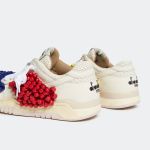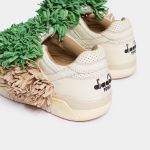 Colville also introduces a new range of small leather goods - including the Monday Friday pouch and keychain, and the Patch Keeper Zip fanny pack - in striped patchwork leather, essential for carrying the essentials (iPhone, lipstick, credit card) for a life on the go. The new trendy bag is the Lullaby Tote, available in two sizes - maxi and small - with a soft and flexible shape that complements the simple and idiosyncratic mix of colored leathers. The jewelry is bold, unconventional, and fun: there's a new mirrored version of the famous Flintstone earrings and necklaces with special Venetian glass beads, handcrafted in the traditional way by one of Colville's artisans. At the heart of Colville's ethos has always been support for producers, especially women artisans, whose livelihoods and skills need to be protected and supported. The brand's aesthetic approach - focusing on uncomplicated femininity - aligns with its pragmatism when it comes to ensuring work and compensation for its long-standing female partners, from the weavers of San Andres Larrainzar, Mexico, who create Colville's ponchos, to the Wayuu tribe of Colombia, who have been weaving Colville's Cylinder bags since 2018. This season, the former have created new versions of the famous Noon Poncho in elegant shades such as ecru and a mix of petroleum and orange, while the latter have produced a series of dynamic new patterns for Colville's bags. In line with the brand's spirit of creative collaboration, this season also marks a new partnership with the Italian brand Diadora. Founded in 1948, the company was a pioneer of sneaker culture in Italy. The collaboration includes two different models - The Wave and The Muppet - in which Diadora's iconic B.560 sneakers are injected with Colville's characteristic talent for fuzzy textures and vibrant colors.
Colville's SS24 collection is presented and hosted by Casa Mutina Milano, a versatile Milanese venue of the historic Italian ceramic company Mutina, a project in constant dialogue with internationally renowned designers, whose commitment to research and completeness of proposals aligns with Colville's ethics. With this collection, Colville proposes a vision of the wardrobe that mixes and matches old wardrobe favorites with new friends. In this sense, this collection is an ode to the diverse women of Colville, whose skill in unconventional combinations and ingenious layering has always inspired the Colville team to see their creations in a new light and renew their classics every season. It's an instinctive form of dressing, where pieces come together with fluidity, optimism, and clever eccentricity.