In Japan, luxury garments are bought offline
The importance of customer care in a traditional society
While South Korea earned the luxury sector spotlight last year - with big brands such as Louis Vuitton, Gucci, and Dior holding fashion shows in the capital and record sales among domestic clientele - Japan maintained its strength amid a slowing US economy and a struggling post-Covid recovery in China. According to McKinsey's data reported by Vogue Business, Japan's luxury market tops the list of preferred international destinations. It is robust and expected to grow by about 4% by 2025, thanks to domestic consumers. Brands such as Burberry, Prada, and Richemont, which reported strong acceleration in the country during the last quarter and rising sales for the full 2022 financial year, and brands such as Marni and Chanel which are basing their long-term strategies precisely on Japanese performance, are testimony to this. Data confirms the recovery of a continent plagued by lockdown on a large scale, but also underlines the need for a different approach, especially in terms of customer service, in Japan.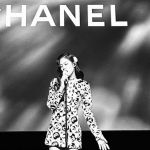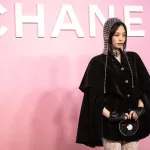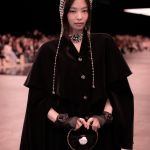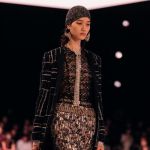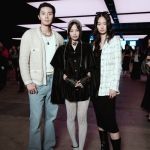 Indeed, Japan is different from other APAC countries: in a traditional society where executives still exchange business cards, use fax machines, and pay with cash, more than 80% of luxury consumers say offline shopping is an important part of their shopping journey, with 36% shopping exclusively offline. According to McKinsey, Japanese consumers cite "polite manners", "good product knowledge" and "ease of finding items" as the most important requirements of the shopping experience. With the highest proportion of older people in the world, many of the luxury shoppers there, therefore, expect the highest level of care in service. Hospitality can also enhance the offline experience, and brands are well aware of this, resulting in more and more branded shops popping up across the country: Chanel's Ginza boutique is home to Beige, a two-Michelin-starred restaurant by French-born Monegasque chef Alain Ducasse, while in Tokyo the choice is vast, from Gucci's Osteria da Massimo Bottura to Bulgari's Ristorante Luca Fantin, via Ladurée's Café Dior and Louis Vuitton's Le Café V. While the physical experience is crucial in Japan, brands can still use online platforms to connect with local consumers, as in the case of Chanel, Gucci, Valentino, and Prada, who have chosen to open official accounts on local messaging apps like Line.
Chanel in particular, which already has 33 shops throughout Japan, is deepening its Japanese reputation. At the Métiers d'Art 2023 collection defilé in Tokyo, guests were treated to a dance show followed by a musical performance by Senegalese artist Nix and Japanese guitarist Ichika Nito, while a masterclass organized by the brand with Tyler Brûlé, president and editor-in-chief of Monocle, was made available to 350 students from leading fashion, art, design and management schools. According to Bruno Pavlovsky, the brand's CEO, the fashion show was "a way to celebrate creativity, not only in fashion, but also in music and dance". Commenting on the decision to reintroduce the collection, which was launched in Dakar last December, in Tokyo, Pavlovsky said that the brand felt the garments suited the "elegant" style of Japanese consumers and that they wanted to establish a local connection in Asia after years of closure.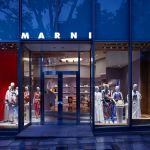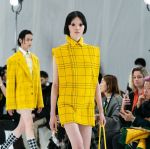 Japan also accounts for 23% of Marni's total sales. The Italian luxury brand opened its first shop in Japan in 2000 and currently has 25 shops in the country (out of a total of 96 worldwide), including three outlets and a new one in the process of opening. According to CEO Barbara Calò, the company plans to revamp some of its existing shops in the country, including focusing on pop-ups to appeal to offline customers. For this reason, Marni saw fit to host a 2,000-guest runway show in Tokyo itself last February, the second after New York by the brand's four traveling OTB-owned catwalks, to "bring Marni's global vision to customers and the growing community that supports and appreciates our products, codes and cultural values." While South Korea is the new promised land for the luxury market, Japan remains a safe haven.