5 things to do in Milan this weekend
June 2 to 4
Summer is finally here and the sweltering heat assaults the city as it does every year. But armed with a water bottle and sunscreen, no one is stopping those who are staying in town this weekend from a little city exploration.
To Eat - Al Cortile
Fun and entertaining cuisine, a complete redesign of the space and a rediscovery of the values of Milan's old courtyards. Al Cortile is back in a completely new guise that focuses on conviviality, sharing, sustainability and a menu with an emphasis on raw materials. A contemporary gastronomic model based on research and creativity, with a close link to the territory to which it belongs.
Via Juvenal, 7
To Discover - Home Sweet Home
"Home sweet home", intimate and universal at the same time, is the space of daily life. Starting from the history of our institution and its international exhibitions, the exhibition reaches the present with the reconstruction of site-specific environments and installations by international architectural firms, groups and research centres in dialogue with thematic historical sections. From the change in gender roles to the development of the relationship to nature in the domestic space and the influence of technology on the way of life - the themes of the exhibited projects encourage an open reflection on the idea of the house.
Viale Emilio Alemagna, 6
To Chill - Opera 33
Opera 33 is the realm of Terry Monroe, one of the first Italian bar owners. A highly theatrical ambience outside the traditional canon with unique drink menus and bespoke cocktails based on guests' aromatic preferences.
Via Carlo Farini, 33
To Shop - Libet Bookshop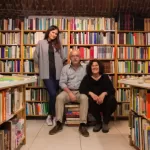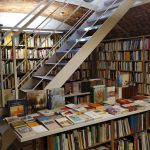 A bibliophile's paradise: non-fiction on the ground floor, literature in the basement and art upstairs. The atmosphere in the family-run independent bookshop, managed with passion, expertise and commitment by Roberto Posca and Elena Ferrario, is relaxed.
Via Terraggio, 21
To Club - Circolo Magnolia
Electronic music lands in the enchanted forest of Circolo Magnolia with a live performance by HVOB, a Viennese duo consisting of Anna Mueller and Paul R. Wallner, followed by Henrik Schwarz, the German DJ and producer.
Via Circonvallazione Idroscalo, 41