The new Diadora signed by IUTER and SPECTRUM
A tribute to contemporary pirates
After the release of the first trainer collab between IUTER and SPECTRUM, consisting of two pairs of Diadora N9002s, the running model introduced by the brand in 1992, revised in two variants, "Giro" and "Tour," IUTER and SPECTRUM, linked by a relationship of over 20 years and a vocation for counterculture, celebrate together with Diadora the pirate attitude in a latest declination of the partnership, the Rebound Ace Friends and Family, in a limited edition. In Italy, the pirate evokes a shouted, unconventional imagery. From the legendary sportsmen of the 90s to contemporary pirates without weapons and sailing ships, up to anarchic computer pirates, the pirate is a pop anti-hero, a revolutionary figure, a symbol of movements and subcultures.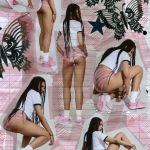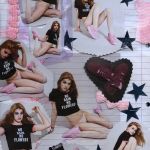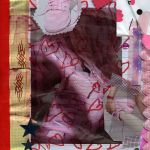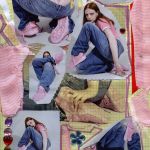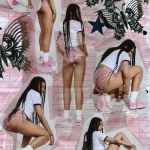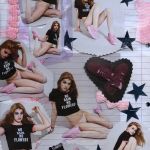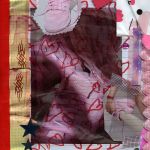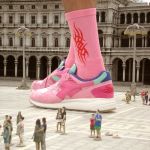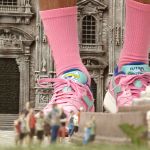 The N9002 "Giro" is almost entirely pink, with a mix of pigskin suede, full-grain leather, and closed mesh in technical nylon on the upper. The N9002 "Tour" on the other hand has a perforated leather toebox. Both colorways have several custom details in common: transparent sole with tribal print, IUTER and SPECTRUM logo on the left tongue, pirate icon symbol of the collaboration on the right tongue, printed insole, and contrasting lace tip. The three-headed collaboration between IUTER, Diadora, and SPECTRUM also includes a few IUTER garments (made in Italy) made for the occasion: a track Jacket with white hood in breathable and water-repellent fabric, with tribal prints on the sleeves and embroidered logos on the chest; long sleeve pocket t-shirt with embroidery and tribal prints on the sleeves; sporty pink cotton sock with red tribal.

The third drop of the Iuter x Diadora collaboration will be available in a limited edition from 19 May on the IUTER, Spectrum, and Diadora websites and at the IUTER store.