Kris Van Assche's influence in the fashion industry
From Dior Homme to Berluti, one of the first designers to combine haute couture and youth culture
When it comes to menswear, there are not so many designers who can be referred in terms of the incisiveness of their work and the influence that has ensued as a result. Kris Van Assche is, in all likelihood, one of the few to fall into this narrow circle, both thanks to his eponymous brand and his years at the creative direction of Dior Homme and, more recently, Berluti. His career began in the early nineties when he became Hedi Slimane's first assistant for Yves Saint Laurent's Rive Gauche Homme line; this important collaboration continued when Slimane took over as creative director of Dior Homme and lasted until 2004. The following year Van Assche launched his own brand, KRISVANASSCHE following statements such as: «I left my job as first assistant at Dior because I was creatively frustrated. I was not working on my own vision of things, but on someone else's. That's why I created my own label». This is how he began to define his aesthetic, which, as is often the case for Belgian designers, is closely connected to the world of youth culture and its powerful stylistic influences.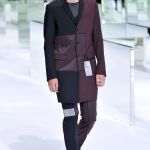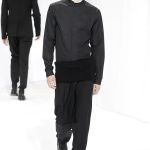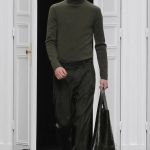 Van Assche's style has always been characterised by sartorial cuts, often severe and linear, infused however with elements derived from Youth Culture, not definable - it would be too simplistic - as just streetwear. Despite being distributed in one hundred and thirty multi-brand shops in more than thirty countries around the world, the Belgian designer's brand only lasted until 2015 when, due to difficulties linked to the survival of an independent business, it was forced to close. His stylistic signature, however, developed and grew as creative director of Dior Homme, a position he held from 2007 to 2018 and which allowed him to define a fundamental period for the French Maison with great elegance. The union between the most traditional tailoring and subcultural influences is increasingly marked, particularly those stemming from the world of skateboarding with openings towards hip-hop - also witnessed by the involvement of figures such as ASAP Rocky who was the protagonist of a famous campaign for the brand in 2016 - and sport in general, always elevated without falling into banality and obviousness. One of his most identifiable looks from the "Dior period" is the suit with wide trousers, which, although it is now widespread among fashion shows and streetstyle, a decade ago was a clear example of rupture - not forgetting, of course, Raf Simons as the forerunner of this "wide" tailoring.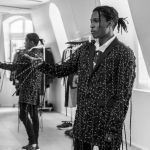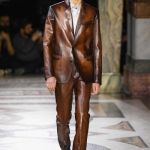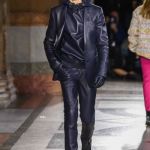 The ability to create innovative juxtapositions was also demonstrated when Van Assche took over at the helm of Berluti in 2018. A historic and incredibly classic brand, dedicated mainly to high-end treatments reserved for leather creations, was no easy feat - not least because of an exceptional predecessor such as Haider Ackermann. But, once again, the creative Belgian has succeeded in demonstrating how tailoring and cultural influences, including artistic ones, are able to modernise the more canonical tradition thanks to his great skills. His version of the French brand's famous "patina" is certainly among the most interesting Berluti-à-la-Van-Assche proposals, sophisticated and very modern, even to this day. As is the combination of contrasting saturated colours between coats, jackets and trousers. The work he left, as a designer who initially was on the path to become a florist - as he demonstrates on Instagram posting numerous flower bouquets - is certainly a legacy of great weight in the world of menswear that without too much doubt stands out for the fact that it is always current, even going back to his oldest collections. The hope, therefore, is to see him soon at work again with the curiosity to understand how his vision of the contemporary will look after all these years of hiatus.