The allure of the Made in USA aesthetic in the new New Era campaign
A new range of contemporary colours floods the vintage style of the American brand
On or off the field, New Era has shaped more than a century of sports and streetwear culture. From a small company founded in Buffalo to exclusively produce the baseball caps of Major League teams and their affiliates to a global lifestyle brand, the brand, chosen by the greatest international athletes of the past and present, has dominated the game since the inception of the rankings while simultaneously becoming a symbol for different cultures and international communities. Top athletes and superstar rappers have all united under one logo. For its next collection New Era is therefore celebrating an incredible cultural heritage through the representative symbol of such a dense past, the iconic flag logo positioned to the left, in a campaign inspired by the icons of the past that have characterized the American aesthetic.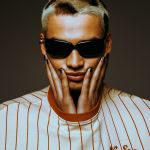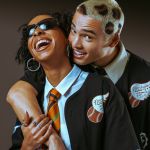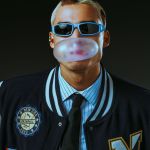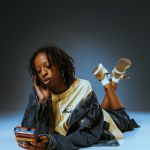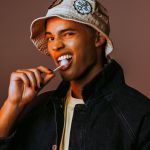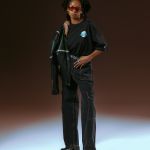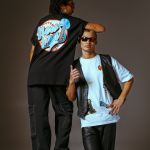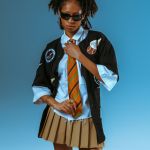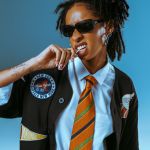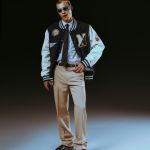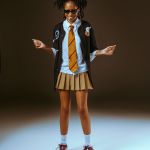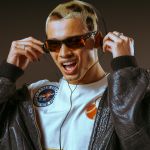 Those were the years of Slim Shady's bleached blonde hue, Ashton Kutcher's trucker hats, reflective glasses, and kaleidoscopic tees. Baggy jeans, a strictly white tank top, a zip-up hoodie or an anorak with contrasting piping, a bandana, or a blinged-out chain: the aesthetic heritage of the 2000s is revived in the new New Era collection by combining vintage aesthetics and a new range of contemporary colors. Using seasonal tones such as cardinal red, navy blue, and off-white, the new drop breathes new life into retro-style casual sportswear through a collection that includes oversized hoodies, t-shirts, button-down jerseys, and baseball trousers, while the headwear offering includes a wide selection of knitted beanies in various colors, 59FIFTY tailored beanies with flat visors, 9FORTY adjustable beanies with curved visors, open back truckers, 9FIFTY with snap fasteners at the back and embroidered fisherman hats.
The editorial was created by taking some iconic photos of American aesthetics as a starting point, reproducing the poses of a number of sportsmen who have become famous not only for their achievements in the field but also for the way their image has established itself in the collective imagination. Dennis Rodman of course, a phenomenon with the ball and of style, but also Michael Jordan and Shaquille O'Neal in the campaign in the company of Cindy Crawford. New Era, therefore, chose to play with icons of American sports and their lifestyle appeal, creating a unique mix with a nostalgic flavor. Full details about the collection are available here.
Photographer Andrea Ariano
Photographer Assistant Milla Solia Dattner
Stylist Luca Rossi
Stylist Assistant Nichole Pizza
HMU Cinzia Trifiletti