Stepping out of Virgil Abloh's shadow.
Louis Vuitton is at a crossroads between a comfortable past and a future full of risks
Louis Vuitton's FW23 show yesterday was a very special event. On the one hand, reading it as a pure spectacle, it represented a less pharaonic release than past seasons but a very successful one from a creative point of view, thanks in part to the work of Michel and Olivier Gondry and the perfect musical curation of Rosalìa; on the other hand, however, contextualizing it in the history of Louis Vuitton, and considering how it was Colm Dillane who was involved in the work of the brand's design studio, the show still seemed to carry Virgil Abloh's signature throughout. Which would not be a problem if Virgil Abloh hadn't passed on for more than a year now. The calling of Colm Dillane as a guest designer of the brand's collection initially seemed like an attempt to move Louis Vuitton's narrative forward by setting the stage for a creative breakthrough of some kind, perhaps getting the audience acclimated to a designer other than Abloh. The collection, however, remained ambiguous in this respect: the presence of Dillane served to ensure that the result was not a sterile repetition of the past, true, but that same result reconfirmed how much the brand's menswear still depends on a past from which one cannot look away. The eyes painted on the coats, the crystals, the playful prints, the callback to childhood, the flare of the pants, the look made of sheets of paper, the architectural outerwear, the fully painted tailored suits - it all looked as if Virgil were still alive. Dillane's hand did not appear to be the hand of another designer, different from but akin to the illustrious departed, but that of a devoted follower who paid homage to Abloh, signing a collection so adherent to his spirit that it seemed illusorily designed by him.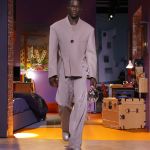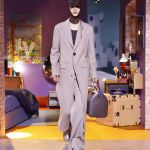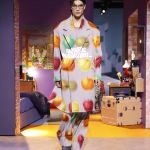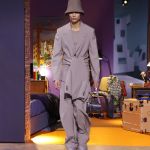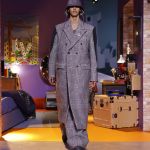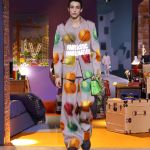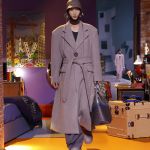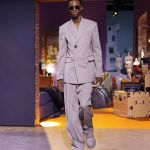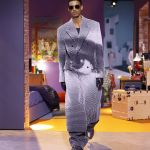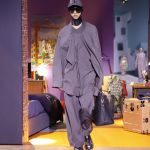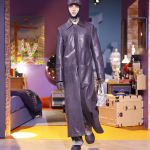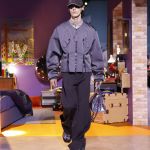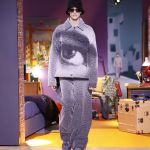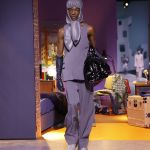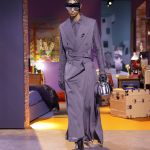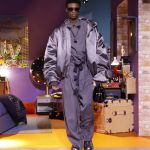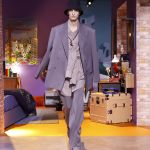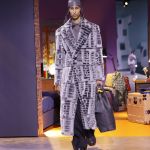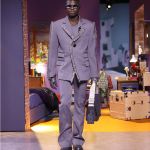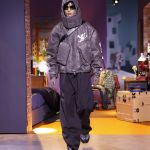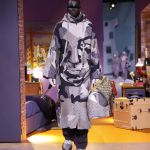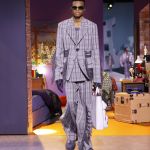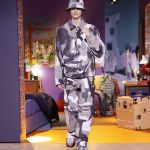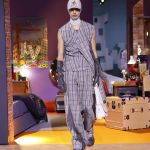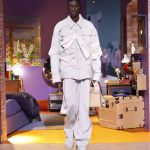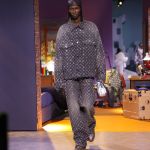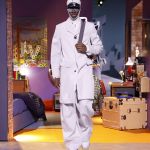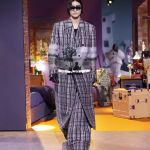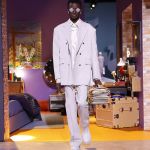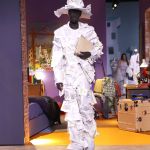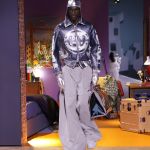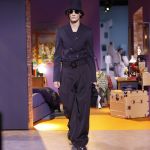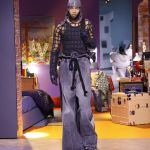 While it remains commendable on the part of the brand to have kept the previous artistic director's creative department virtually intact, including set design, and while the collection presented remains very valid, the prevailing feeling is that Louis Vuitton is currently in a comfort zone from which it is hesitant to step out, avoiding setting off down a path that is as risky as it is inevitable. The fact, however, is that at some point Virgil Abloh's shadow will have to be exited: and not so much because the creativity is stale (after all, if it's not broken don't fix it) but because, season after season, it is becoming increasingly problematic that the brand does not seem to want to accept that its brilliant creative director is no longer with us, imitating his language but without his voice - which was so inextricably linked to that language.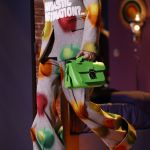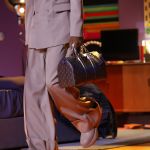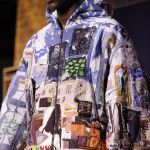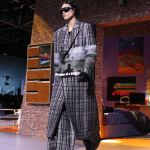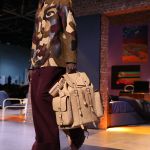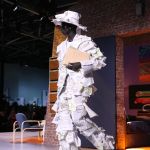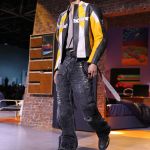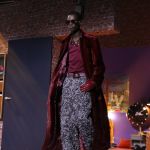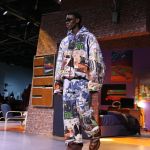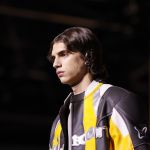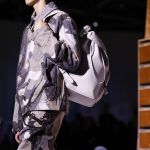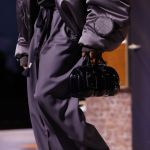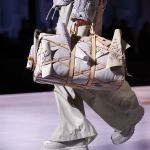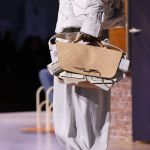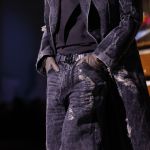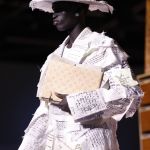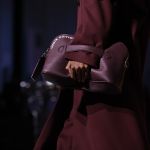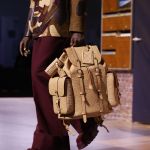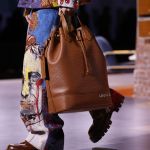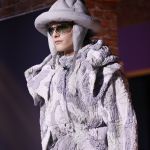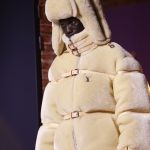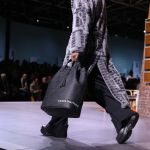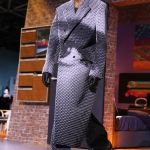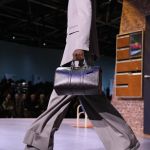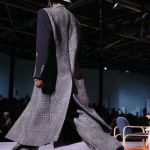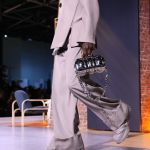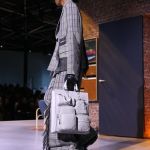 Considering the question of the brand's point of view, things change. Virgil Abloh has infused Louis Vuitton with unprecedented vitality, rekindling the flame of its menswear and carrying one of the world's greatest French luxury brands into a new era and a new, youthful market. To some extent, and without generalizing too much, the impact Abloh has had on Louis Vuitton will perhaps be compared in the future to what Lagerfeld has had for Chanel and Fendi. It is clear that abruptly changing the course taken by the brand, however, could wipe out all these excellent achievements: a designer too inclined toward streetwear could cause the brand's credibility to fade, ending up crushed in the disadvantageous comparison between himself and his predecessor; one too traditional and minimalist, on the other hand, could alienate customers, wreaking havoc on the brand's strategy perhaps by weakening sales of merchandise categories that are still going strong now. In short, it is a matter of managing public expectations, and possibly anticipating them. A decidedly complex waltz for a global brand whose customer base is so vast and cross-sectional.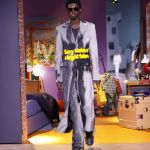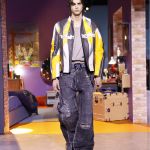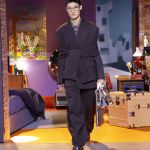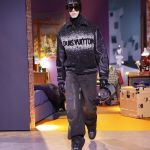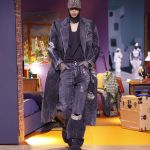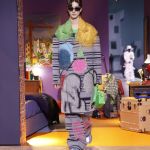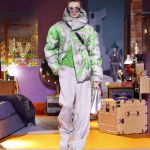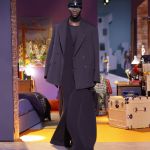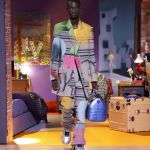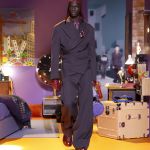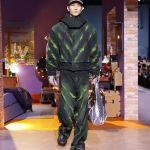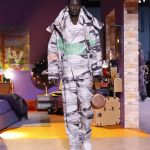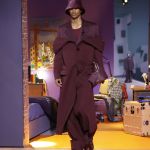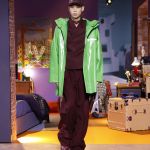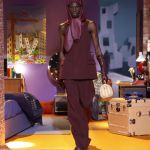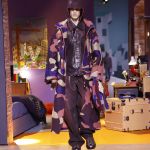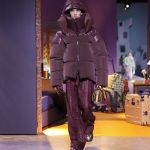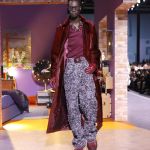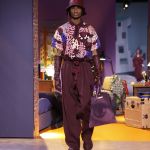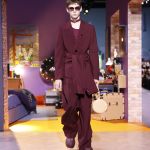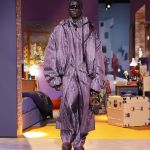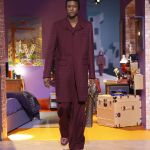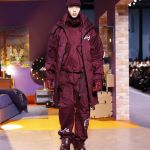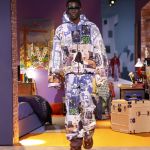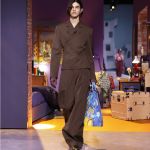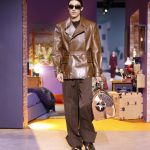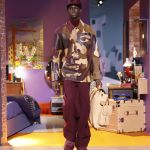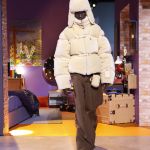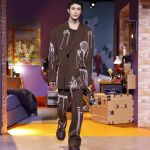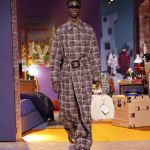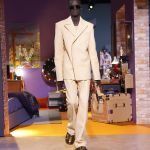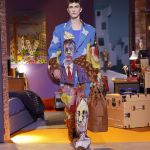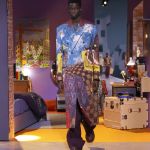 One could perhaps then opt for the solution hypothesized (without conviction) by some who have aired the idea of a brand without a creative director. This is not a bad thing in itself, but for Louis Vuitton, it would mean remaining imprisoned in the groove traced by Abloh forever and perhaps trying to get out of it in a rambling way or, worse, following the oracles of a soulless algorithm. This is precisely why a step into the future and out of Virgil's shadow will become necessary and decisive in the near future.