Taking menswear beyond its limits: interview with Martine Rose
Between sleepless nights, everyday fashion and her international debut at Pitti
Whatever your taste in fashion, Martine Rose's is a name that manages to bring everyone together. An enfant prodige of British fashion, the Anglo-Jamaican designer has made her mark with menswear contaminated by punk and rave subcultures, a talent that has earned her not only success on a global scale, but also a nomination on the list of possible successors to Virgil Abloh at Louis Vuitton. Rose's rise now passes through Florence, where she is called upon to bring her idea of menswear to Pitti. «Their team has been incredible,» Rose told me during our meeting organized by LUISAVIAROMA. «They've worked with every noteworthy designer and will continue to do so.» It was an event within an event as the designer recounts, «After the invitation, I began reflecting on my past shows in London and couldn't believe I'd never shown internationally, Pitti felt like a great first for this.» This is precisely why one of the first challenges faced by Martine Rose was to transport the London spirit to the Tuscan city, looking for the best way to be able to interact with its urban space. «The biggest element for me was to Interact with the city and community so I began exploring neighborhoods» the designer recounted. «Pitti is beautiful, but I didn't want to just use it as a backdrop, so finding a space and area with an existing message and community was very important. I wanted to find a way to translate the message we have in London to Pitti.» The choice fell on the Loggia Del Porcellino in Piazza Del Mercato Nuovo, a historic location whose fountain - a copy of a marble that Pope Pius IV gave to the Grand Duke of Florence Cosimo I - has always been regarded as one of Italy's most famous good luck charms.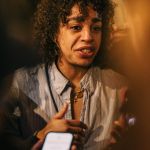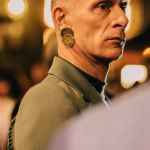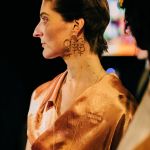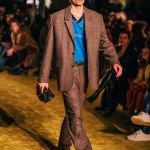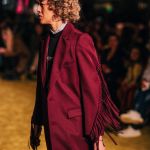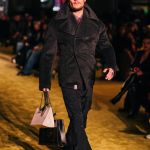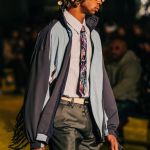 For her show Rose did not have to appeal to local superstition, relying solely on her talent to accomplish a seemingly impossible mission: to bring her revolutionary idea of menswear to the cradle of the most traditional menswear possible. «For me, it is Classic style, impeccable tailoring, and quality,» the designer told me when talking about how the idea of showing during the Florentine convention influenced her approach to the collection itself. «Fashion for me is culture. I have always been fascinated by clothing: what people wear, where they wear it, and why they wear it.» A fascination for Martine Rose began shortly after her graduation from Middlesex University in London when she co-founded the LMNOP brand with Tamara Rothstein, which closed after a few seasons but was essential in the birth of the eponymous brand in 2007. «Fashion is fun and you should always continue to push the envelope. Some things work, and some things really don't. I want to challenge where my limits are. To see what I can get away with» she tells me. In the long rise that has led Martine Rose to Florence, however, a key role has been played by Fashion East MAN, the parallel initiative to London Fashion Week that has become since its inception in September 2005 the cradle of new British menswear talent. Craig Green, Grace Wales Bonner, and Martine Rose herself -who were inspired by Bernini's sculptures for her SS13 collection - were just a few of the names that gravitated around the idea that sprang from the mind of Lulu Kennedy in response to London Fashion Week's exclusively female offering. «It was like a family,» Rose tells me, recalling that time when everything «was so much smaller and there was a tiny cohort of menswear designers.»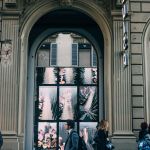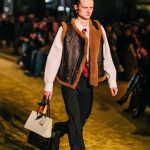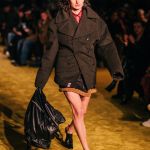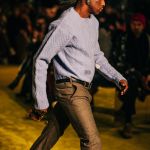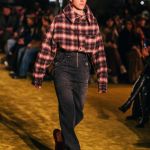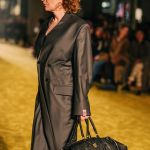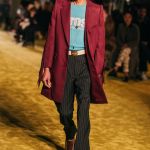 A period of growth, but also of intense stress that taught Rose how to deal with the rest of her career: «My first memory is stress - I decided to create a room within my room. I created a blue diamond room within the existing white square room so it really messed with your perception. It was a huge installation and I remember getting no sleep at all, it's the most ambitious thing I've ever done.» Soon thereafter - it was 2015 - Martine Rose would receive a call from Demna, newly appointed creative director of Balenciaga, who chose her to work with him on his first menswear line for the brand. Credit, above all, to her ability to combine the more formal menswear world with the less committed world of streetwear, which has always been among the staples of her work. «I enjoy the playful side to streetwear, the attention between everyday fashion and something with a weirder edge. It's what I do, that reflects my reality, from the people I know to the things that I'm into and it's something I will personally continue within my collections.» A quest that also stems from the freedom Rose has always enjoyed in his work, managing to maintain his status as an independent designer especially today, at a time in history when the figure of the creative director seems increasingly subordinate to that of brand CEOs. «Personally, I just try to do things as authentically as possible and I respond to how I feel, and really what feels right for the brand,» she tells me when I ask her if she feels fortunate to be able to enjoy such freedom at a time that she calls «the most exciting that menswear has ever known.» This is also why, at a shining moment for the menswear industry, it is more blatant than ever how talented Martine Rose is something to be admired with the reverence usually paid to the greatest.