The year in which fashion risked failure
The gap between what economists say and what consumers do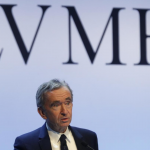 In January last year, expectations for 2022 were promising: it promised to be the year of economic and moral recovery for society and markets, after a two-year period of pandemic fatigue. But it took only a few months to realize that, far from being synonymous with rebirth, 2022 could, on the contrary, become the year of defeat. Inflation, already high, reached levels not seen since the early 1980s, the unexpected Russian invasion of Ukraine shut out part of the market for most Western brands, and there was also the zero tariff policy in China, the country that had driven most of the economic growth in the fashion industry in recent years. Add to this the rise in interest rates, the stock market crash, the numerous redundancies in the technology sector and the threat of recession in the UK and much of Europe. But despite the assumptions of a scenario that has led some to dust off Nostradamus, there seems to be a gap between what economists say and what consumers do.
According to a University of Michigan study reported by BoF, the US consumer confidence index was 59.7 per cent in December. That's down from 70.6 per cent a year ago, but up from November and above economists' average forecasts. Similarly, a survey by the Confederation of British Industry reported an 11-point increase in consumer demand in December after a 19-point drop in November. Economists believe the rise was due to lower inflation, as retail sales tell a similar story: Purchases fell 0.6 per cent month-on-month in the US and 0.4 per cent in the UK in November. In times of great uncertainty, the stock performance of large companies can be an important indicator to look at the sudden changes in the market from a broader perspective.
As Cathaleen Chen notes, Nike, which reported its quarterly results earlier this week, is an instructive example of how to deal with the ups and downs of the economy. The sportswear giant's shares plummeted in September after it felt the impact of a mix of a pandemic, declining merchandise and weak sales in China. Still, the company said on Tuesday it had made progress by reporting higher-than-expected sales and profits, sending shares soaring. Nike's good news had a knock-on effect across the sector as fashion stocks in general rose. Nordstrom, American Eagle, Vince and Urban Outfitters Inc. also emphasized in their recent press conferences their efforts to improve the functioning of their respective supply chains, which analysts believe will set the stage for a much stronger fashion market by 2023.