Supreme arriva in Cina grazie a Dover Street Market
Streetwear giant's new aims
Following the appointment of Tremaine Emory as the new creative director and the acquisition by VF Corporation for $2.1 billion, the changes at Supreme continue. The world's most popular (and most copied) streetwear brand officially debuts in the Chinese market as part of the new Dover Street Market store in Beijing with an exclusive Supreme t-shirt for Dover Street Market Beijing. The multi-brand shop is located on three floors in WF Central and continues to offer a selection of sought-after independent brands in a uniquely designed 22,600-square-foot shop adorned with life-size elephants by London-based artist Stephanie Quayle. «It was time to expand» said Adrian Joffe, CEO of Dover Street Market and president of Comme des Garçons International, in an exclusive interview with WWD.
Dover Street Market actually already had a Chinese location, in Sanlitun, but due to rising prices and increasing gentrification, the store decided to move to WF Central. As was the case with the New York store opened in 1983 on Wooster Street in the SoHo district, which at the time boasted a concentration of art galleries and an underground atmosphere, the store moved to the west end of Chelsea in 1998 to escape the mainstream scene. According to Joffe, Dover Street Market had long been planning to open Supreme in China, but the American skate brand chose to wait until the end of the pandemic to move DSM to the new location. In fact, Supreme registered its trademark in China as early as January 2020, securing its intellectual property in the country.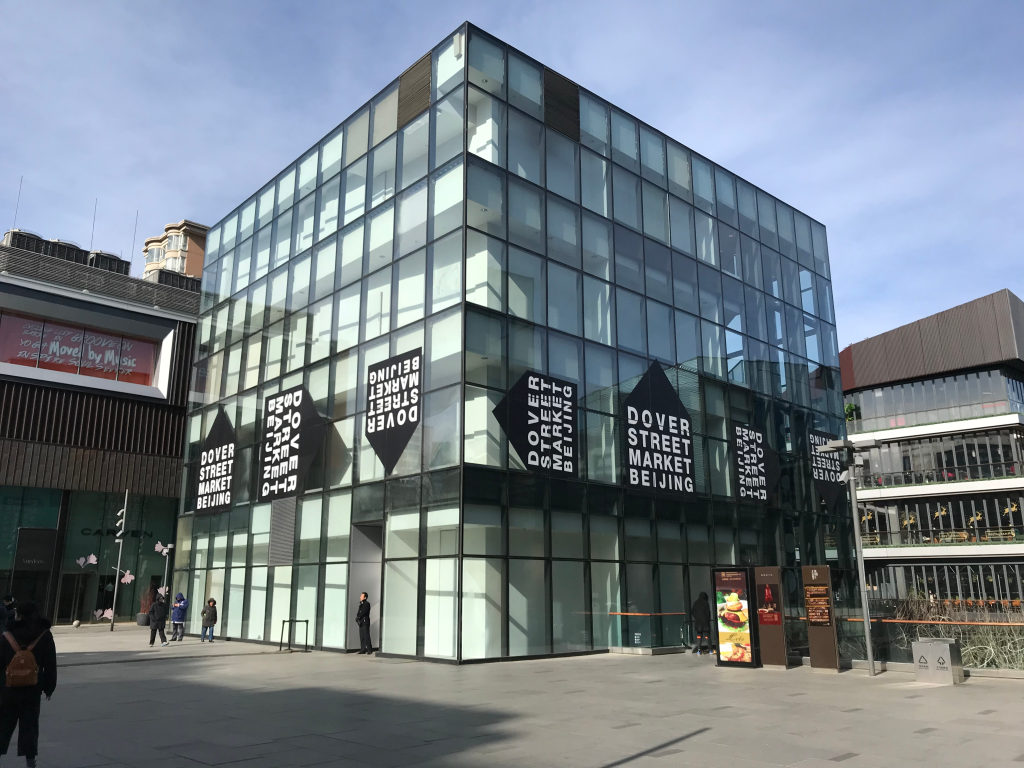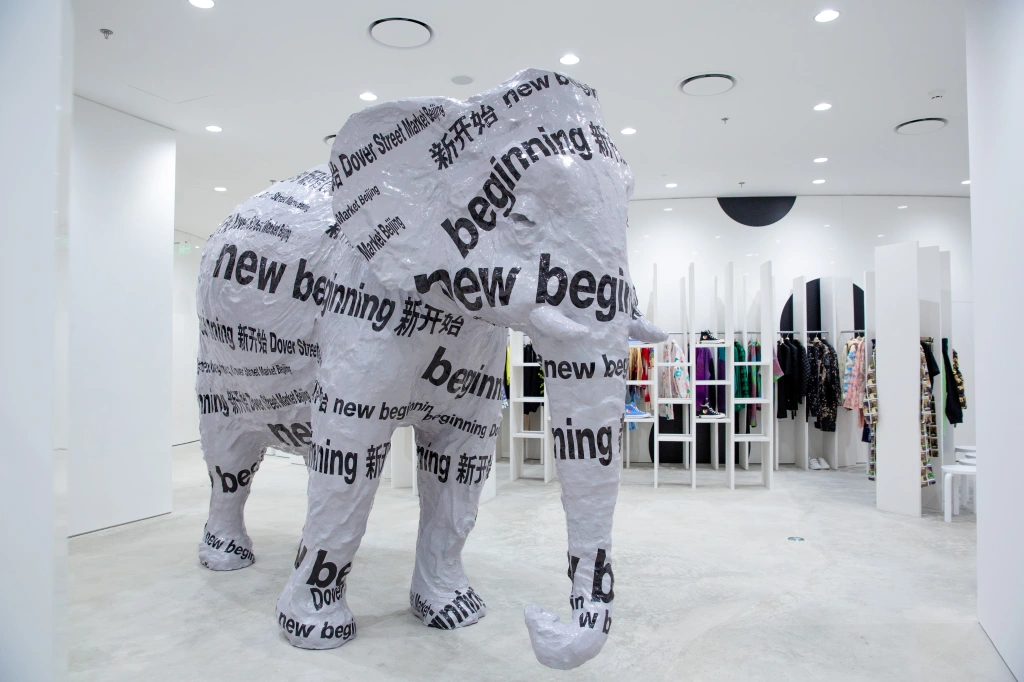 Supreme has also successfully eliminated the use of counterfeit Supreme trademarks. The brand, founded by James Jebbia in 1994, already has more than 160,000 followers on the Chinese social network Weibo, a strong fan base in the nation ready to drive the brand's growth in the mainland. Supreme collaborations will be released on Saturday in Beijing, as in Japan, and will be available in all other international Supreme locations on Thursday.