Saint Laurent is the new star of the Kering group
Between a decline of Gucci in China and the growth of the "new luxury"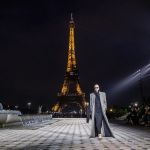 After years of growth led by Alessandro Michele's disruptive creativity, the data published by the Kering Group on last quarter's performance show that Gucci, historically the group's most important brand in terms of sales, has suffered a setback for the first time in a long time. The brand's revenues increased by 9% to €2.58 billion, a timid recovery from the second quarter (only +4%), but nothing compared to the double-digit growth of the first quarter. It was rather the silent performance of Saint Laurent, already the protagonist of significant increases in Western markets in recent months, followed by Bottega Veneta (+14%), Balenciaga and Alexander McQueen, that drove the growth of Kering, whose revenues rose 14% to €5.13 billion in the third quarter, beating expectations. This radical change of balance has much to do with China.
With a 2% drop in the Asia-Pacific region, Gucci is one of the brands still negative in China. Luca Solca, an analyst at Bernstein, wrote that «this is mainly due to brand fatigue and a creativity that has failed - so far - to enthuse loyal consumers. The Chinese in 2016 were the first to embrace the new Gucci and thus have the most products in their wardrobes». If at first customers had enthusiastically welcomed the histrionic turn in the brand's creative direction, it is clear that market trends now show a customer base intent on investing in staples like Hedi Slimane's Saint Laurent. A trend also confirmed by LVMH's analysis is Hermès, which recorded an increase of around 30% in China.
« Les bonnes performances de Kering au troisième trimestre soulignent la force du Groupe et la pertinence de notre stratégie. »
François-Henri Pinault, Président-Directeur général

— Kering (@KeringGroup) October 20, 2022
Years in a pandemic, a slow and difficult recovery for intercontinental travel, rising inflation, and closures due to the Russian-Ukrainian conflict have deeply stained this market that, despite the problems, remains solid. Duplaix told Vogue Business that Laurent Cathala, president of Gucci's Greater China fashion division since July, «is working hard». A short-term action plan is underway, which includes pop-up and pop-in activities, as well as increased investments in the fourth quarter. «We don't expect Laurent, despite all his efforts, to resolve the situation overnight» he added. When asked about Russia, where Kering closed its shops following the invasion of Ukraine like most luxury groups, he said instead: «We are taking our time to assess the situation. We continue to pay rent and our staff, but in the future we will continue to monitor the situation and are ready to make decisions if necessary.» «In an increasingly complex environment, we are maintaining the necessary flexibility to sustain our profitability and support our investments in the long-term prospects of all our houses, Gucci in primis» said François-Henri Pinault, CEO of the Kering group.