Ferragamo's hotel in Milan to open in December
Inside the former Archbishop's Seminary on Corso Venezia
In December, the two "branches" of the Ferragamo family's business, fashion and hospitality, will meet in Milan for the opening of Portrait Milano, the third location of the Portrait hotel chain already present in Florence and Rome, inside the historic Archbishop's Seminary on Corso Venezia-which was also the location of the brand's last show. Thanks to Lungarno Collection, the historic space that had been under restoration for nine years will become a new square for the city, as architect Michele de Lucchi in charge of the restyling said.In addition to the Portrait hotel, it will also house a new location for the Antonia boutique, restaurants, bars, a rooftop and a spa. In fact, the hotel will be located in the upper loggia on the second floor while the businesses open to the public will be in the large 2400-square-meter plaza in the center of the two streets that should be open to pedestrian traffic in the Quadrilateral.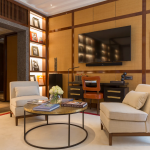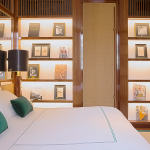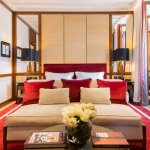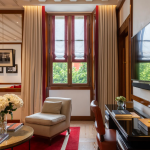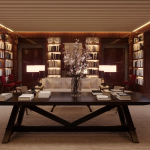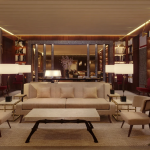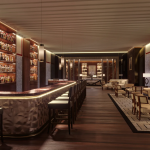 The new hotel will officially open on Dec. 1, and beyond an ambitious investment for Lungarno Collection and the Ferragamo family, the project created together with the Curia of Milan and the Sopraintendenza per i Beni Culturali is also meant to be an opportunity to give back to the city a place that has remained relatively hidden until now. The hotel will in fact be the flagship of the Portrait chain, with 73 rooms and 20 suites decorated in mid-century style by Michele Bönan. Architect De Lucchi told Vanity Fair:
«Wonder is bringing the past together with the present. We have this extraordinary ability to transform these ancient places into the contemporary, building in system that is exemplary around the world».