This fall's real flex is a Scottish sweater
No land like Shetland
The era was the early post-2010 years. Hipster fashion was transcending the borders of Williamsburg, Brooklyn, and through Tumblr it was spilling out across the globe. It was during that wave of fascination with all things indie, tinged with folk, and vaguely eccentric that sweaters emblazoned with Fairs Isle motifs began to spread just about everywhere, absorbing that authentic, anti-conventional "grandfather's wardrobe revisited" aura that later became synonymous with the fashionable intellectual off-the-rack adored by the hipster subculture. Then came streetwear and gorpcore, Fair Isle sweaters were buried by double-layered hoodies, fleece jackets, shell jackets from Arc'teryx, thermal sweaters. Past these trends as well, 2022 seems to be heralding itself as the year of hyper-luxurious minimalism and tactile materials that oppose the micro-bubbles of trends in constant effervescence on social: sweaters return thick and heavy, materials become refined (as well as organic), silhouettes are simplified, and there is a hunger for authenticity that the bombardment of cheap or predictable graphics does not guarantee. Knitwear therefore bifurcates: on the one hand, the eccentric and sublime psychedelic mohair pieces of Marni, the fluffy cardigans of Stolen Girlfriends Club and Nong Rak, the psychedelic cashmere pieces of The Elder Statesman; on the other, the heavy hyper-minimalist sweaters of The Row, Studio Nicholson, Wardrob NYC, and Aimè Leon Dore, to name a few. Yet much of the knitwear that luxury produces today harkens back to a type of knitwear of identical quality and easier affordability: Scottish sweaters.
In fact, little changes between a lozenge-decorated, solid-color, cable-knit or Fair Isle-style decorated Scottish sweater-the material is the star of this knitwear that has remained essentially unchanged for a century and a half: Shetland wool. Given its physical characteristics, its initial roughness and its natural shades of color, Shetland wool is considered one of the best in the world, slightly different from Merino which is usually used for thinner yarns, less soft and "rougher" than cashmere, more practical than angora and alpaca. The material is used to this day by the highest fashion brands such as Prada, Bottega Veneta, Maison Margiela, Ralph Lauren, Gucci, Junya Watanabe.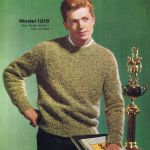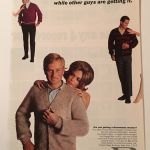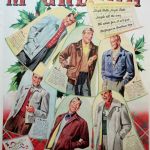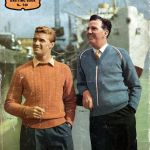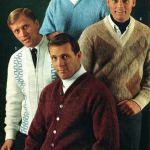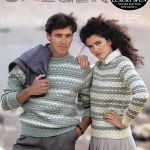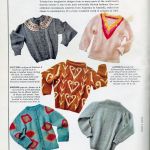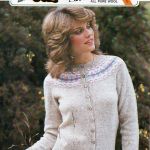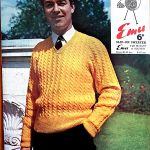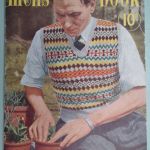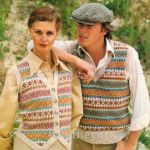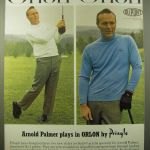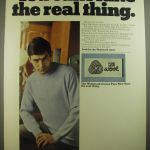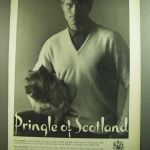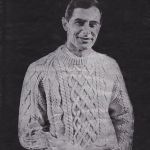 Yet there is a handful of Made in Scotland brands absent from the fashion week runways and yet endowed with a very long history, a tradition rooted in the land, and an intrinsic quality that makes them perhaps the most authentic option for knitwear equidistant both from the cycle and recycling of trends and branding and from the pricing policies of the most celebrated luxury brands. Brands such as Jamieson's of Shetland, Pringle of Scotland, Ballantyne, Laurence J. Smith, Johnstons of Elgin, William Lockie, John Laing, Shetland Woollen Co., Harley (and that's just to name a few) are to this day bastions of Scottish tradition-especially since their sweaters are relatively easy to find in vintage stores throughout Europe and especially in Italy, where Scottish wool products were very popular in the 1970s and 1980s.
Unexpectedly, there is even a couture version of this traditional knitwear: in fact, in the remote Shetland Islands there are craftswomen who specialize in hand-weaving classic Fair Isle sweaters. A Condé Nast Traveller article from a few years ago talks about two of them, Mati Ventrillon and Hollie Shaw, who produce custom sweaters using hand techniques, only with Fair Isle wool that is also entirely organic and have waiting lists as long as three years. Specifically, Mati Ventrillon was the designer who led Chanel and Karl Lagerfeld to apologize for plagiarizing her designs in the 2016 Chanel Métiers d'Art collection, where precisely some particular weaving techniques were replicated after two people from the brand's team showed up at her studio in Scotland and bought two of her sweaters for "research."
If readers will allow us a bit of trend forecasting, in addition to the continuation of the mohair trend and the luxe-minimalism trend, the coming season will bring with it a notable fascination with Argyle sweaters: if last week a lozenge sweater tied at the shoulders was part of the second look in Bottega Veneta's SS23 collection, the style had appeared prominently in Miu Miu's FW22 collection, in the more recent shows of Ami Paris, Celine, S. S. Daley, Marine Serre, and of course Marni. And perhaps it will come as a surprise to learn that that famous lozenge pattern that would seem to have arisen spontaneously in the world of knitwear was introduced in the 1920s by Pringle of Scotland itself and popularized by the then Duke of Windsor and future King of England Edward VII. Its origin was purely Scottish: it was in fact the traditional tartan pattern of the Campbells of Argyll - the place from which the pattern derives its name "Argyle." As for Fair Isle motifs, however, the most famous brand that has replicated them is Dior, while both Raf Simons and Molly Goddard, Undercover and Kenzo have incorporated them into their recent collections. Jonathan Anderson, on the other hand, has consistently incorporated them into his very popular collaborations with Uniqlo, up to the latest one coming out in October. One need only examine the past shows of many other brands, however, to see how Fair Isle and lozenge motifs, as well as the use of Shetland wool, have remained ever-present in designers' imaginations to a greater or lesser extent.
And given how, today, the tastes of a certain kind of fashion-appreciating public are starting to lean more toward heritage independent brands, or scouting out vintage gems that can replicate the same styles as luxe-minimalism brands, turning to the classic plaid sweater might be the subtle flex our winter wardrobe needs. In an industry devoured by marketing, after all, opting for independent brands tied to their local area represents the most countercultural thing ever. Especially since the world of knitwear, with its culture, materials and many techniques has found a popularity during the pandemic years that shows no signs of fading. There may be no famous logos inside or out, but those who know them, recognize them.