Does it still make sense for Amazon to become a luxury retailer?
How to row against an entire market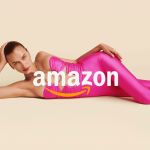 About a year ago, Amazon had also brought to Europe the Amazon Luxury Stores format, a version of its marketplace dedicated to luxury fashion and beauty. Even at the time, there were doubts about the success of the format, which brought brands such as Missoni, Elie Saab or Oscar de la Renta into Amazon's inventory, but in a European market already saturated by big luxury retailers, single-brand and otherwise. Even before the pandemic, in fact, but especially after, fashion brands realized that owning their own e-shop and operating through their own retail channels was better than relying on distributors. Thus a large part of the most historic luxury brands, such as all LVMH and Prada Group brands as well as Chanel, have gradually disappeared from sites such as SSENSE, MyTheresa, or Matchesfashion while others, such as Gucci, have narrowed their presence beyond a select list of stockists to better focus on single-brand boutiques and their own e-commerce. It seems difficult, then, that the list of brands that Amazon markets in its Luxury section could be enriched by some new name that would give it more legitimacy than it already has now - considering also that this list of brands does not even include the new upstarts in luxury, independent brands such as Chet Lo, Vitelli or Coperni just to name the first ones that come to mind.
Not that Amazon lacks resources: the latest campaign for its Luxury Stores includes Irina Shayk and Tommy Dorfman, but also TikTok star Wisdom Kaye, among others. All of these are high-profile figures who will certainly have led the e-commerce giant to grow its sales on the beauty side as well, but on the fashion side they are neither generating nor getting the attention they perhaps would like. If these efforts are then placed in a broader commercial context in which the big prestige brands tend to operate on their own, it is not very clear why Amazon Luxury Stores continues to persist with its own commercial format in a market that was already saturated at the time of its debut. Not to mention that anyone who can afford to spend more than €2,500 on a Missoni wool jacket will probably go and buy it in boutiques or on the brand's e-commerce rather than on Amazon whose interface for Luxury Stores, by the way, does not vary much from the interface through which one buys electronics and plastic gadgets for the home.
A year or so later, then, Amazon Luxury Stores represents a somewhat atypical luxury category for those accustomed to traditional fashion spheres. What is its target audience? What kind of luxury consumers is it targeting, and more importantly, how does its offering differ from that of the dozens of luxury retailers already on the market? Most importantly, what is the retailer's future strategy in a market where the big brands play alone and with a brand portfolio that does not even include indie fashion stars except perhaps Medea and Rodarte? All doubts that, at the moment, seem unresolved.