The importance of innovation according to Timberland
Drieke Leenknegt talks about the new chapter of Timberland
Drieke Leenknegt is the Chief Marketing Officer of Timberland, and at Design Week 2022, she exclusively told us about the new project of Timberland, Epic Games and CONCEPTKICKS that marked the brand's debut on Fortnite. «To talk about the Metaverse, social and digital reality as separate but interconnected worlds is perhaps reductive» Drieke tells us. «It is a single dimension that we, as a brand, could not help but take note of. Communities are everywhere and they want brands to be able to provide them with continuous experiences».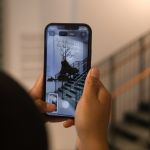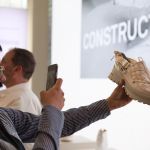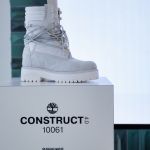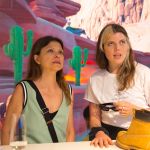 And, if the contamination between physical and virtual spaces has become a mere cliché, the same argument could be extended to the temporal dimension. «Past, present and future are constantly being reinterpreted by next-generation designers in an experiment in which tradition becomes the impetus for revising the boundaries between the real and the physical. And, in all this continuous process, who decided that virtual products should have less value than 'real' ones?» Drieke provocatively asks us. «Working with Epic games and CONCEPTKICKS has also allowed us to rewrite the very concept of collaboration: where our areas of specialization have obvious divergences-3D technology, design, and gaming experience-they have aligned along the same wavelength when faced with the need to have to engage customers in a truly meaningful experience. The landing on Fortnite was just the latest step in a constant and fruitful exchange of perspectives» she explains.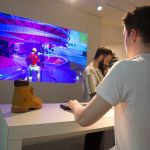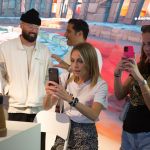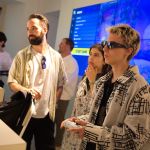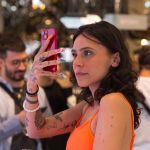 A path that, of course, has not been without its challenges: «We came up against the realization that we could not draw on pre-existing models in the field. This pushed us to think creatively and strategically, to break out of each other's comfort zones. After all, a partnership, when it works, always produces something effective and innovative. Indeed, beyond the mere end product and the gaming experience on Fortnite, what matters is that we succeeded in our goal of creating new spaces. It was great to see the satisfaction printed on our designers' faces and to witness the general enthusiasm from our community. And, perhaps, what was even more gratifying was the certainty that we were able to bring to life new stories in which we could immerse ourselves in 360 degrees».