Timberland enters Metaverse
A new Fortnite experience in partnership with Unreal Engine and Conceptkicks
In partnership with Epic Games' Unreal Engine and creative footwear design studio CONCEPTKICKS, Timberland presents a unique design innovation experience: physical and virtual worlds merge to reimagine product design and engage consumers in a new experiential journey. Timberland has a history focused on footwear innovation and is now poised to explore new dimensions in partnership with Epic Games' Unreal Engine, «imagining the future of manufacturing and boot culture» said Drieke Leenknegt, Chief Marketing Officer of Timberland. A process that involved innovators such as Daniel Bailey, Zixiong Wei, and Aisha Kujk called upon to co-create Metaboots on Fortnite and consumers, leveraging the endless possibilities of the metaverse's connection.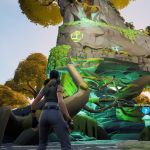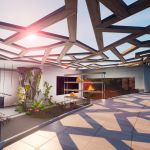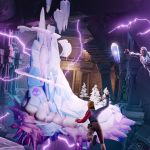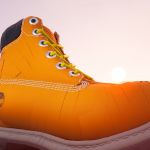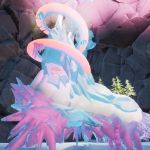 Focused on Timberland's CONSTRUCT 10061 program, the partnership invites gamers and footwear enthusiasts from around the world to enter the universe of design, creation and innovation. An immersive, Fortnite gaming experience is being launched at the Timberland Orefici11 store during Milan Design Week where guests will be able to see physical prototypes, watch the game live and participate in real-time in the creation of a fifth Metaboot in Fortnite. Among the projects related to the metaverse experience is the opportunity to visit on Fortnite the brand's virtual workshop modeled on the real one. So did the Meta Design design and construction workshop that took place entirely within the virtual Timberland Design Lab on Fortnite. The result resulted in four spectacular Metaboots, including a replica of the iconic yellow boot.
«Timberland has built a legacy of some of the most beloved products in the footwear industry, in large part due to its forward-thinking and innovative mindset» said Raffaella Camera, Unreal Engine brands manager, Epic Games. «Through the use of Unreal Engine-based virtual tools and worlds, fans of the brand have the ability to interact with Timberland boots in ways that are not possible today. Designers, on the other hand, can create and collaborate in completely new ways with the help of real-time 3D technology. It's exciting to imagine where we can take this together».