Are free returns coming to an end?
In the UK returning a garment from Zara costs £1.95
Amidst complaints, outrage and little applause, BOF reported that since the beginning of this month Zara had started charging UK customers £1.95 ($2.44) to return online purchases via courier, in an attempt to reduce its carbon footprint in the long run and discourage impulse shopping which has always cost the company return after return. Online shopping, which boomed during the pandemic, has a higher cost than in-store shopping, both in economic and environmental terms: the shipping and processing of returned items create rising logistical costs as well as carbon emissions, so for Zara, the initiative to put a cost on each returned package is also and above all a payback, after years in which part of the brand's biggest expense has been logistics. In January, UPS said it handled a record 60 million returns after the holiday season, 10% more than the previous year, while Fedex decided to increase its average rate by 5.9% over the same period. Reducing the e-commerce return rate from 35% to 15% could save 12 million tonnes of gas emissions per year, but one has to wonder if consumers are really ready to give up their privileges in the name of the environment.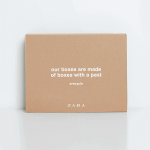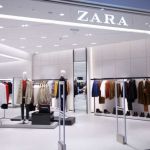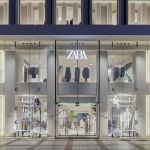 Zara is by no means the first retailer to charge returns, and experts suspect it won't be the last either, especially if consumers prove more willing than surveys indicate to pay return fees. According to a survey by Appriss Retail and the US National Retail Federation, between October and November 2021, just under 40 per cent of retailers said they would charge for shipped returns (including, in the UK, Uniqlo and Next), while around 2 per cent expected to incur costs during the holiday period and 19 per cent were undecided on what action to take. Brands fear going backwards now that many shoppers have become accustomed to free and easy returns: in a 2021 survey by payments company Klarna, 57% of respondents said they would never buy from a retailer that charges returns. A van that collects more orders is likely to generate fewer issues than individual customers driving to shops to avoid the fee, Deutsche Bank analysts wrote in a research note this week.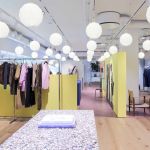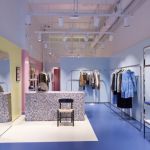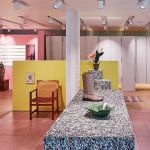 Charging for returns is not the only possible strategy to reduce the return rate. Other tactics include improving e-commerce pages or providing customers with fit and styling advice if they start adding multiple sizes of the same item to their online shopping cart. Some brands offer repair and alteration services, hoping that a few small adjustments will avert some returns, such as Ganni, which partnered with London-based tailoring app Sojo in November last year to offer alterations on demand, as well as Uniqlo, which has offered an in-store tailoring service for years. Consumer psychologist Kate Nightingale also argues that, as implausible as it may seem, brands could benefit from adding a little 'friction' to the customer's online shopping journey, complications that help make the buyer more aware of their choices. Instead of constantly pushing new products, through personalised styling tips it would be possible to reduce the number of impulse purchases that are eventually inevitably returned: « it is more about a long-term change of mentality.»