The eternal return of the Vans Old Skool
If both Kim and Rihanna wear Vans, something is about to happen
Kim Kardashian and Rihanna are probably the most fashion-passionate modern celebritiesand their outfits are the first windbreakers that anticipate the courses and recurrences of trends. It therefore suggests that both, with impeccable synchrony, have worn Vans Old Skool recently: Rihanna paired them with a puffer by Celine while Kim with a total black sports outfit by Balenciaga. Especially in the case of Kim, the news was taken with a bit of irony by social media, whose users were surprised for a moment to see the main balenciaga ambassador wearing simple canvas sneakers and not elaborate heels designed by Demna. In the case of Rihanna, however, the presence of the Vans is not too suspicious considering that A$AP Rocky signed with the brand some slip-on models last year and has always been a big fan. Also at the beginning of January, then, Olivia Rodrigo also included the Old Skool in a separate but dietrologie, the lesson that could be drawn from this curious synchronicity is that celebrities have started their dressing down phase – marking a new chapter in the post-pandemic trend of timelessness & authenticity.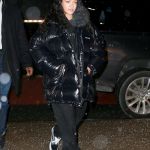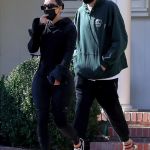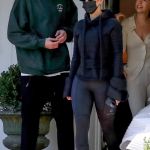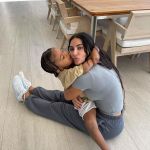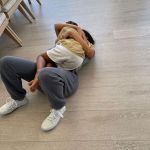 To be honest, Kim wore Vans Old Skool even before her divorce with Kanye – although during her years of marriage she tended to wear more Yeezy. The appreciation that both stars (along with practically the rest of the world) accord to the Vans, however, leads us to reflect on the particular place that the famous skate shoes have managed to conquer in today's sneaker culture. In the middle of a market increasingly characterized by consumer fatigue towards collaborations, drops and capsules announced in a continuous jet, in fact, the Old Skool as well as the Converse have managed to place themselves in a sort of free zone outside the trends and limits of the purchasing power of customers by uniting the main icons of fashion / businesswomen / American celebrities and the kids of cities around the world. In some respects, the appearance of Vans Old Skool at kim and Rihanna's feet is not too different from Stan Smith's appearance at Phoebe Philo's feet at the end of old Céline's shows. Both shoes are an expression of practicality and minimalism.
Their appearance should not be surprising, on the contrary, but make us guess that there are some types of design that transcend their own product category of origin by mixing high and low in the same way that, in the early '900, the Friulian shoes used by gondoliers were also worn by women of high society – ending up being reproduced by luxury brands today, like The Row, in an equally simple version but much more expensive in terms of construction and materials. And if there are sneakers that for a period disappear and then return to fashion again (see the Nike Air Max 97 reported on the catwalk by Comme des Garçons after a few years of relative media silence), for the Vans Old Skool we could talk about an eternal return: the Old Skool are so deeply embedded in global culture that they have become a kind of reassuring presence in the crowded world of sneaker culture, linked for many even to the years of youth and childhood. A type of brand awareness that cannot be artificially manufactured but only built organically, based precisely on that idea of timelessness & authenticity on which fashion brands are starting to invest more and more in recent months – and which could soon become a predominant trend in fashion.