What was Couture Week like in Paris
The stars of the week were Valentino, Schiapparelli and Jean-Paul Gaultier
The Paris Couture Week has just ended, usually one of the least discussed and frequented moments of the fashion calendar, which instead this year has reserved many surprises. Couture is what remains of the way fashion worked before prêt à porter, that is, before the industrial production of garments. From antiquity until the 50s, all dresses have always been made to measure, whether sewing them was the court seamstress at Versailles or the poor peasant woman in the countryside French. This gave rise to a close relationship between couturier and end customer - a dialogue interrupted by the modern narrative of the designer-star who wants everything and can invent everything by Marcel Boussac, the original owner of Dior who built around the couturier an entire mythology starting the cult of designers. During the 80s, then, Couture went from being a serious thing to becoming a creative playground for brands no longer interested in saleability, preferring to it an avant-garde and cheerfully unaware image of themselves. Dior's Couture shows in the Galliano era, for example, were a central moment in the brand's narrative but had no commercial pretensions – similarly, Thierry Mugler's Couture was full of metaphorical narratives of the female condition disguised as campiness. It seems, however, that with the last round of fashion shows we have returned to making couture work as a giant stage for the production of sense - a fact that makes us think especially in an era everyone seems only interested in immediate profit.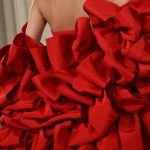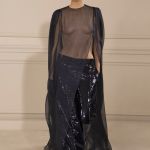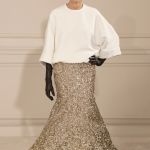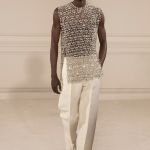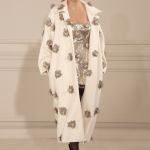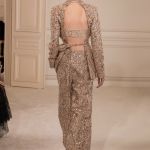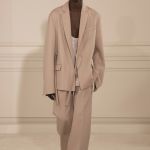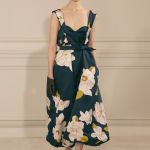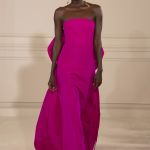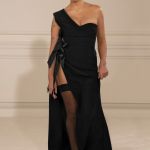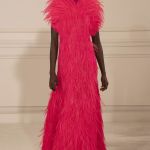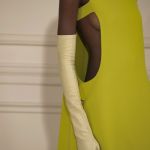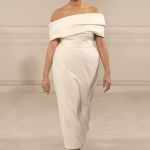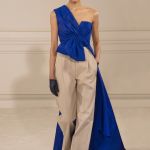 Once a traditionalist brand par excellence, on the tradition of which Giambattista Valli or Elie Saab still travel, Valentino this season has turned the game table upside down and with a fashion show set in his headquarters in Place Vendôme, the heart of the ancien régime of fashion, he has taken a clear position with respect to the debate on inclusion by putting different bodies on the catwalk, each one with a different story and building with each of them, it would be said for each of them, a unique story. Pierpaolo Piccioli is an intelligent man and knows that his privileged point of view, the creative direction of a real couture maison that sells clothes for hundreds of thousands of euros, could allow him to make an extremely powerful statement and reconfigure the identity of a brand that is certainly not immediately associated with body positivity. Instead if you go for a tour on the e-commerce of the brand you will see that all women's garments can be purchased up to size 48, many arrive at 50 and 52 and this means that from the parts of Valentino you preach well and you rocket just as well.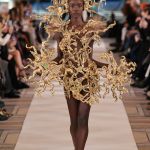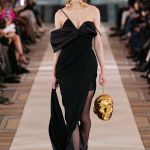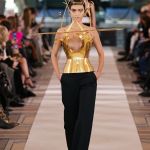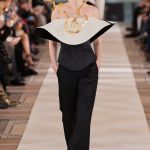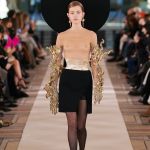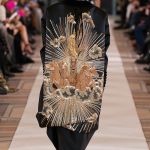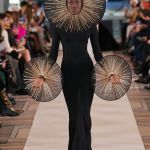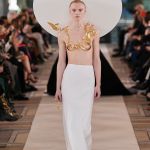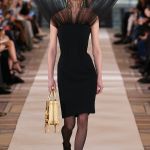 Daniel Roseberry at Schiaparelli invented a form of conceptual maximalism never seen before and that combines the great propensity for reductionism of contemporary fashion with an unbridled love for the most outrageous excess, the one that hurts the eyes and that we have become unaccustomed to seeing. Roseberry's message is increasingly distilled and its synthesis more and more interesting because it works on forgotten elements: hyperdecorativeness, gold, excess for excess and of course the resplendent 80s in which the most was the most and the out-of-control aesthetics was the norm. Schiaparelli, following the teaching of her foundress, is recovering the sense of the amazing, of the wonderful in the etymological sense of the word.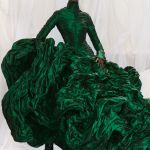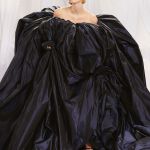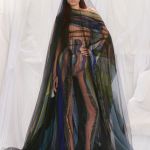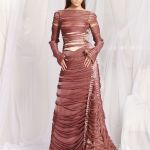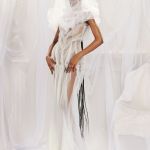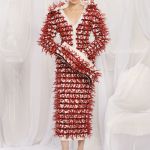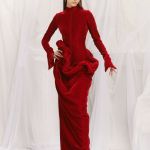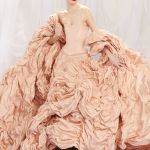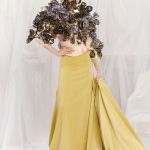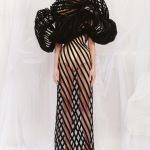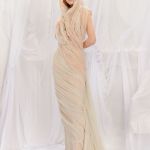 A big surprise came instead from Glenn Martens, creative director of Y / Project but also of Diesel, who was entrusted with the high fashion of Jean Paul Gaultier that since last season has been made in collaboration with a different designer every semester. Martens, who knows Gaultier's work well for working on it, has erased the whole camp and joyful part and brought out the sick, crazy, disrespectful and even a little disturbing part. The extraordinary narrative strength of the Dutch designer, his deconstructionist and intellectual approach, did not create incomprehensible modeling games but dug into the turbid heritage of Gaultier using ribbons, corals, metal structures and very narrow corsets to restore a current vitality to a message probably lost in time. A time when Jean Paul Gaultier fought against the prevailing bourgeois aesthetic with tapered breasts and tact prints, a time when there was a part of fashion that, perhaps without knowing it, had a deeply political approach.